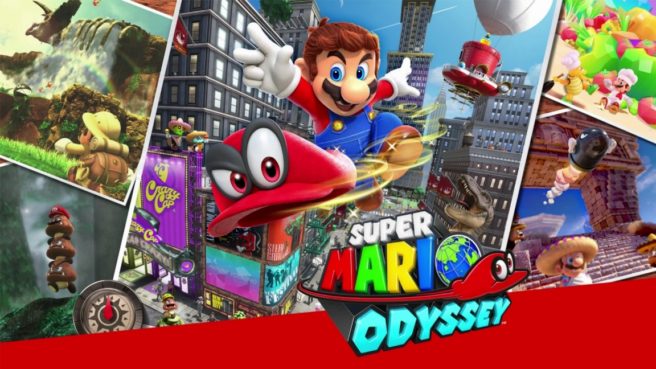 New sales data is in from the UK for the month of December.
When it came to physical sales, Nintendo was the #3 company. Super Mario Odyssey, Mario Kart 8 Deluxe, and Zelda: Breath of the Wild all charted. Pokemon Ultra Sun/Ultra Moon also would have placed at #11 had sales of the two games been combined.
Switch held a 12.2% of the market share for December of the physical software market. That's in comparison to the PS4's 45.6% share and Xbox One's 12.2% share.
You can find the full top 20 UK physical chart below.
| December | November | |
| --- | --- | --- |
| 1 | 1 | Call of Duty: WWII |
| 2 | 2 | FIFA 18 |
| 3 | 3 | Star Wars Battlefront II |
| 4 | 4 | Assassin's Creed Origins |
| 5 | 13 | Grand Theft Auto V |
| 6 | 6 | Super Mario Odyssey |
| 7 | 5 | Gran Turismo Sport |
| 8 | New Entry | PlayerUnknown's Battlegrounds |
| 9 | 20 | Mario Kart 8 Deluxe |
| 10 | 15 | WWE 2K18 |
| 11 | 16 | Crash Bandicoot: N.Sane Trilogy |
| 12 | 18 | The Sims 4 |
| 13 | 7 | Forza Motorsport 7 |
| 14 | 8 | Need for Speed Payback |
| 15 | 24 | LEGO Marvel Super Heroes 2 |
| 16 | 13 | LEGO Worlds |
| 17 | 22 | Destiny 2 |
| 18 | 32 | The Legend of Zelda: Breath of the Wild |
| 19 | 9 | Wolfenstein II: The New Colossus |
| 20 | 17 | Sonic Forces |
Leave a Reply