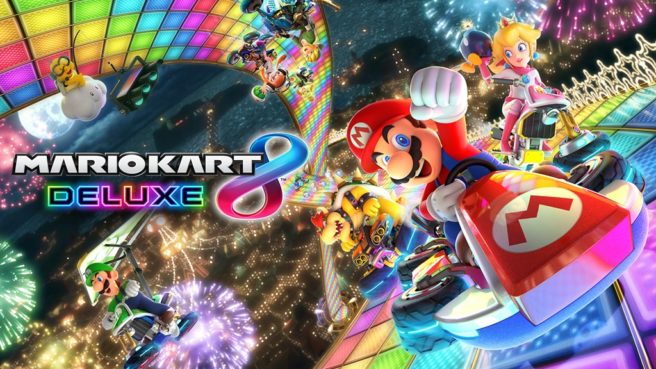 New sales data is in from the UK for the month of February.
Even though the month was slow, February 2018 was actually more successful for boxed games retailers than the year prior. Software sales increased to 1.2 million games sold while revenue generated from these games rose 6% to £36.5 million.
We can thank Switch for the increase, as the console accounted for 14.5% of all the games sold last month. Also, Nintendo placed second in the publisher rankings with a 13.3% share of the market. In 2017, Wii U had a 1.8% share of the market, and Nintendo was the fourth-ranked publisher.
You can find the full top 20 UK physical chart below.
| January | December | |
| --- | --- | --- |
| 1 | 2 | FIFA 18 |
| 2 | 3 | Monster Hunter World |
| 3 | New Entry | EA Sports UFC 3 |
| 4 | New Entry | Shadow of Colossus |
| 5 | 4 | Grand Theft Auto V |
| 6 | 1 | Call of Duty: WWII |
| 7 | New Entry | Kingdom Come: Deliverance |
| 8 | 7 | Mario Kart 8: Deluxe |
| 9 | 10 | Super Mario Odyssey |
| 10 | 5 | Assassin's Creed Origins |
| 11 | 15 | Crash Bandicoot: N-Sane Trilogy |
| 12 | 9 | The Legend of Zelda: Breath of the Wild |
| 13 | 8 | PlayerUnknown's Battlegrounds |
| 14 | 13 | Rocket League: Collectors Edition |
| 15 | 23 | Fallout 4 |
| 16 | 19 | Forza Horizon 3 |
| 17 | 6 | Star Wars Battlefront II |
| 18 | 11 | Dragon Ball Fighters |
| 19 | 27 | Tom Clancy's Rainbow 6: Siege |
| 20 | Re-Entry | Bayonetta 2 |
Leave a Reply