Unfinished Game Boy Color game Infinity will now be completed, also coming to Switch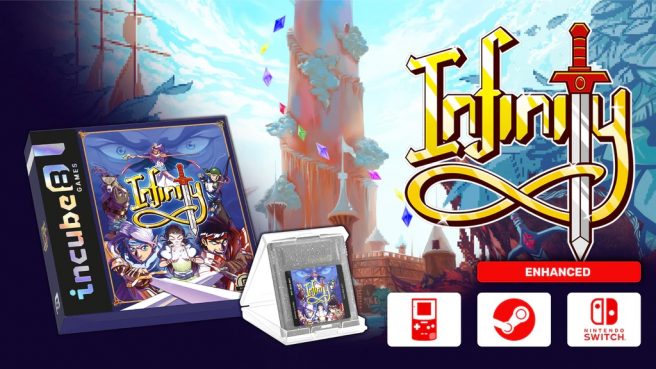 Over the past few weeks, Incube8 has been running a Kickstarter campaign for its upcoming game Infinity. The CA $16,000 was quickly reached, and a Switch stretch goal was added towards the very end. After raising over CA $350,000, Infinity will be made for Switch as well as Game Boy Color.
If you're wondering about Infinity's appearance on Game Boy Color, we should probably fill you in on the tactical RPG's rather interesting history. The project was originally being developed by Affinix Software between 1999 and 2001 for the platform. However, it was scrapped in 2002 due to the market shifting to the GBA and publisher issues. An unfinished version was released as a free ROM in 2016, but a team of both new and old staffers has now formed to properly finish Infinity and put it out on cartridges.
Thankfully, as we know, Switch is being included in Incube8's plans as well. The team is planning an enhanced version of Infinity on the console, and the game will have some quality improvements there such as modern aspect ratios and improved audio.
Take a closer look at Infinity in the video below.
Infinity is currently targeting a mid-2022 launch. You can learn more about the game on the official Kickstarter page here.
Thanks to Anthony for the tip.
Leave a Reply