Vanpool helped out with Paper Mario: Sticker Star to ensure the game met its 2012 launch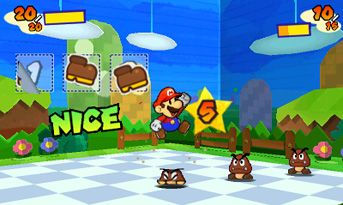 Paper Mario: Sticker Star was primarily an Intelligent Systems product, but Vanpool worked on the game as well. Nintendo's Kensuke Tanabe recently said that Vanpool ended up on Sticker Star since help was needed to make its 2012 launch.
Vanpool is now contributing to Chibi-Robo!: Zip-Lash alongside Skip. Taro Kudo, a director at the company, previously worked at Square and Love-de-Lic with Skip's founders.
Leave a Reply