When Ski Lifts Go Wrong heading to Switch early next year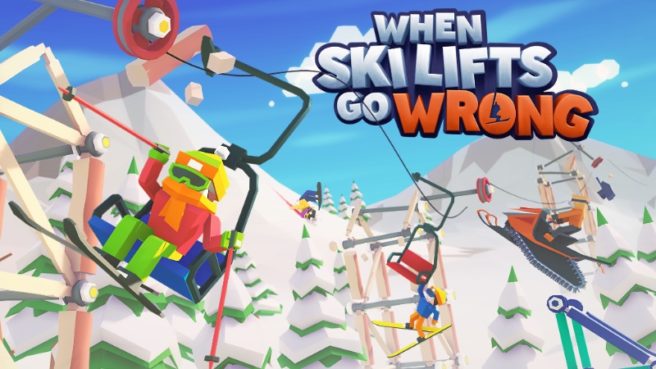 When Ski Lifts Go Wrong is coming to Switch, Curve Digital and Hugecalf Studios announced today. The low-poly physics puzzler is slated for early 2019 on Nintendo's console.
Here's some additional information on When Ski Lifts Go Wrong – a mix of "construction with destruction, sending hapless skiers, boarders and snowmobiles across perilous courses, and sometimes to their deaths":
When Ski Lifts Go Wrong is an evolution of the title previously known as 'Carried Away'. Curve Digital has changed the name in preparation for the full launch early next year, which will see more stages and new vehicles. There've been a number of improvements since the successful Early Access began, such as a complete UI overhaul, players having more control over the riders and extra buckets of polygonal blood (look, it's a square bucket, okay?). Even more features are planned for the final Nintendo Switch™ and PC launch early next year.

Realistic physics means realistic disasters. This is a game about enjoying each failure, as madcap physics and bloody mishaps make every run feel fresh. You must construct ski-themed courses – rigging chair lifts, gondolas, and ramps – and use direct control to get your skiers and snowmobile drivers to the finish line without them tumbling down a ravine. Or depending on how you feel, purposely send them tumbling down a ravine.
And a trailer:
Source: Curve Digital PR
Leave a Reply