Wizard's Symphony introduces new characters with text and screenshots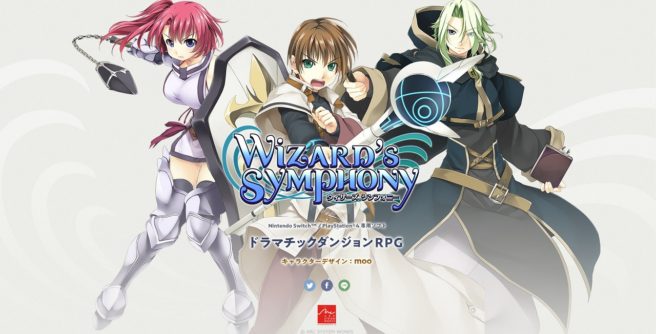 Arc System Works has revealed three new characters in its upcoming dungeon RPG. Check out the information they provided and screenshots below.
Elrick Meola (voiced by Koudai Sakai)

A prodigy wizard of the adventurer's training school known as "S&W." However, he is currently suspended due to an incident he caused at the school. Intellectual and rational, he is incredibly quick-witted. In battle, he is a healer who supports the party with a variety of recovery magic. When he first meets Alto, he defiantly slams his hand onto the wall with Alto in front of him.

Grey Swift (voiced by Souma Maeda)

An adventurer with a carefree personality. Her job is to collect treasures from ruins and articles from deceased adventurers. In battle, she fights using high evasive ability and a keen wit as her weapons. Her elusive actions are unreadable. She tries to steal Alto's wallet upon approaching him, but…

Volk Dartfang (voiced by Daiki Yamashita)

A lively young man of the Lycanthrope race. Enthusiastic and caring of his allies, he is someone to depend on. An all-purpose attacker, he can lure in enemy attacks and absorb the damage. He is the type to decide things in the spur of the moment. He plays the role of an older brother-type character to Alto, as his love for his allies is stronger than most and he can be relied on in times of emergency.
Leave a Reply