Wizard's Symphony – new details and screenshots for sub-characters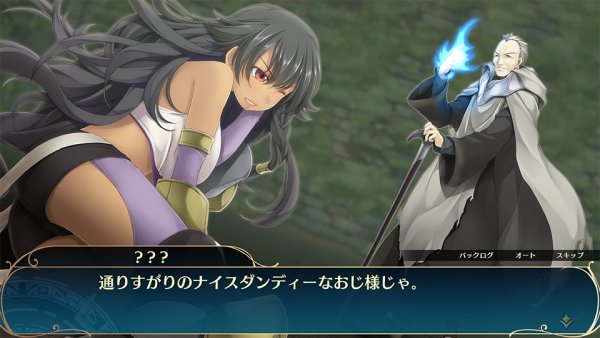 New details and screenshots for the sub-characters of the dungeon RPG Wizard's Symphony have been officially shared by Arc System Works.
New information has been provided on characters Methuselah, Malicia, Ferrin, Therese, Vasileus, Canaan, Claudia, and Liza.
Full details have been translated by Gematsu and can be viewed below.
Methuselah (voiced by Motoi Koyanagi)

The pioneer of "Conductors," who guide people through the ruins, Methuselah is a great man who has discovered countless ruins. While he has already taken a step back from his Conductor work, he continues his adventure in search of the legendary magic kingdom, Gransca.

Malicia

(voiced by Kikuko Inoue)

A summoner aiming for Astel and treasures that sleep in the ruins. Together with her attendants Therese and Ferrin, she stands before Alto and company at every opportunity and attacks using summoned monsters.

Ferrin

(voiced by Honoka Inoue)

A half-cat girl and one of Malicia's attendants alongside Therese. She seems to have some sort of connection to Feline Sora…

Therese (voiced by Kaoru Sakura)

An armored girl and one of Malicia's attendants alongside Ferrin. She is extremely shy and is rumored to be a noblewoman.

Vasileus (voiced by Shinichiro Miki)

A prodigy with enough ability and charisma to be called the reincarnation of King Valis of the magic kingdom Gransca. For certain reasons, he leads the descendants of Gransca to forma secret society called "Aquila." He stands before Alto and company with overwhelming strength.

Canaan

(voiced by Miya Amamiya)

The owner of Yildiz Magical Store, and Merak Yildiz's older sister. She has a level-headed personality and is skilled in the art of drug synthesis.

Claudia (voiced by Yuu Ikeba)

A blacksmith who runs the Sunbell blacksmith shop. She learned her craft by watching the techniques of her father, and currently acts as support for many adventurers.

Liza (voiced by Yuuki Kozue)

The poster girl for The Left-Hand Blow tavern. She seems to be a former adventurer, but does not talk much about the past. She has been associated with M Tours for a long time and is a good friend.
Leave a Reply