Xenoblade Chronicles 2 version 1.3.0 out next week with Advanced New Game Mode, Easy Mode, more; lots of details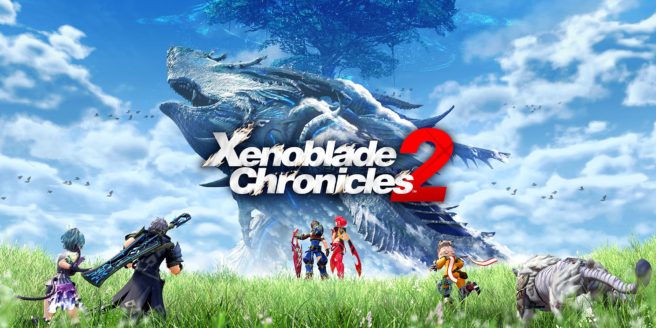 Xenoblade Chronicles 2 version 1.3.0 is landing next week, director Tetsuya Takahashi has confirmed. This will be a rather substantial update as it's comprised of the Advanced New Game Mode and more. Continue on below for more, though be warned of potential spoilers.
First, Takahashi says you'll be able to use members of Torna as Blades. These include members of the organization like Akhos, Patroka, and Mikhail. Even their Blades will be available – Obrona, Sever, Perdido, and Cressidus.
The new mode will also allow you to dispatch all Blades on Mercenary Missions. Drivers now have new skills on their Skill Trees, and you can lower the level of a Driver at inns. This will increase the amount of experience earned when you win battles. Bonus experience can be used to purchase new special items, including an item that lets you hold more accessories.
As for what carries over, in Advanced New Game Mode you'll keep:
1. Driver Levels
2. Unlocked Skills on both drivers and blades.
3. Blades
4. Items and Gold
5. Mercenary Ranking Level
6. Town Development Level
7. Unique Monster Kills
8. Cut-scenes
Quests, Heart to Heats, Skip Travel Points, and Mercenary Missions will be reset.
Players can unlock Advanced New Game Mode after beating Xenoblade Chronicles 2 once. You'll need to save your game right after the ending.
As for version 1.3.0 in general, these improvements and changes are being implemented:
– You can lock blades so you won't accidentally release them
– Can skip the Core Crystal bonding cut-scene
– When you enlarge the mini-map, icons from the skip travel map will now be displayed.
– Added an Easy Mode
– New sorting option being added for items
Note that Xenoblade Chronicles 2 version 1.3.0 will also include more items for those who have purchased the Expansion Pass.
Takahashi said in his note that he hoped to have this new update ready earlier. However, there was a lot involved here, including a bunch of debugging. That's why it took longer than normal. Xenoblade Chronicles 2 will continue to be updated, including new content from the Expansion Pass.
Leave a Reply