Xenoblade Chronicles: Definitive Edition details and screenshots cover the Nopon Rangers in Future Connected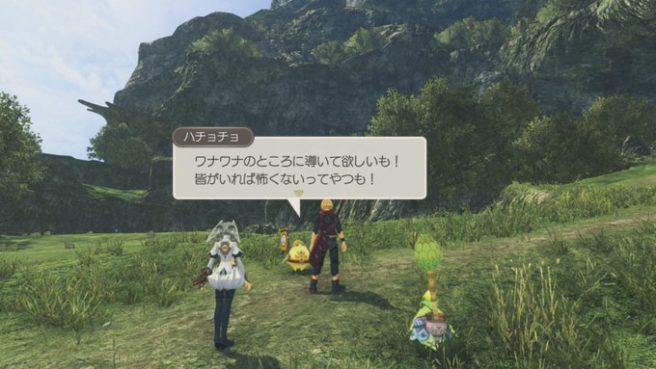 Xenoblade Chronicles: Definitive Edition has received another batch of details and screenshots. This time around, we have news concerning the Nopon Rangers, who appear in the game's new Future Connected epilogue.
Here's the full roundup, courtesy of Siliconera:
– Find these Nopon throughout the Bionis' Shoulder
– They will ask for Shulk and Melia's help with certain tasks
– By completing their requests, they'll join your team in battle
– One request is from Nopon Ranger Hachocho, who asks Shulk to help find his lost charm that was dropped in the Nervus Graveyard when a monster startled him
– There is a Nopon Ranger Journal where you'll be able to check out the profiles of all twelve Nopon Rangers
– The Nopon Rangers are split into three teams
– Teams are Red Team, Blue Team, and Yellow Team
– Each of the Nopon Rangers have their own specialty skill
– They also have personality types like "Passionate," "Caring," or "Cowardly," which may come into play in battles
– From the team logos, it seems that each team has their own tendencies in battle as well, such as Red Team for fighting and Blue Team for healing
Xenoblade Chronicles: Definitive Edition hits Switch on May 29.
Leave a Reply