Zelda: Wind Waker HD site has an awesome Easter egg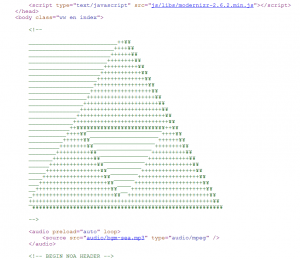 Nintendo has tucked away a pretty neat Easter egg in its newly-opened Zelda: Wind Waker HD site. Buried in the source code is none other than… the triforce.
This does appear to be an Easter egg, as the triforce code has no impact on the site itself. It's displayed in a comments block – meaning it doesn't influence the site's look or functionality.
I suppose Nintendo wanted fans to do a little digging and come across this little discovery for themselves!
Thanks to Jake for the tip.
Leave a Reply