Ammo Pigs: Armed and Delicious coming to Switch eShop October 7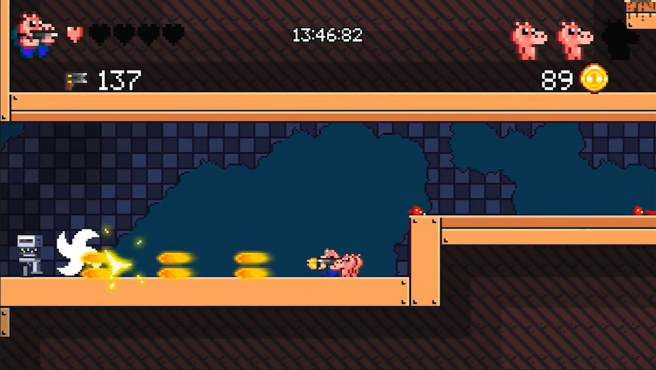 RedDeerGames have revealed that the next game they will be bringing Ammo Pigs: Armed and Delicious to Switch via the eShop. Developed by Cascadia Games, the game is a retro-style 2D platformer shooter and will be available at the end of this week on October 7.
Here's an overview of the game and a trailer, courtesy of RedDeerGames:
SAVE YOUR OWN
A badass pig takes on an AI army to save all of pig-kind. Fight your way through hordes of cybernetic enemies! Use guns, explosives and rocket launchers to carve your path into victory.

FUTURE BELONGS TO PIGS!
It's the year 2049, and the worst has come to pass. Humanity is no more due to its own hubris. Pigmanity on the other hand, can still pose a threat to the Slaughterhouse A.I. Rescue innocent pigs and do your best to survive in this harsh environment.

ARMED TO THE TEETH
Use a variety of different weapons and power up your arsenal. Outsmart your enemies until there are none left to oppose you. Relive the fun of classic 2D platform games.

KEY FEATURES:
-Retro aesthetic
-Futuristic setting
-2D
-Platformer shooter
-Power-Ups
Ammo Pigs: Armed and Delicious will be available on Switch via the eShop on October 7.
Leave a Reply