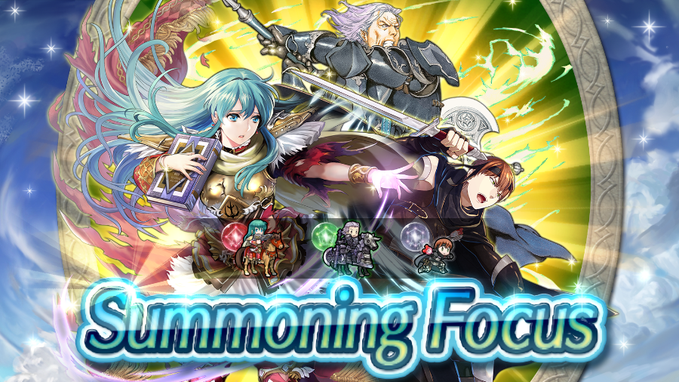 Here are the latest events for Fire Emblem Heroes:
Mjölnir's Strike: Shield phase is now active. Weather the enemy's onslaught for seven turns to protect the Kingdom of Askr. Achieve a high score and raise your Tier to earn rewards like Divine Codes, Midgard Gems, and Dragonflowers.

Resplendent Hero Azura: Lady of the Lake is now available to Feh Pass subscribers. In addition, Feh Pass Quests have been updated. These quests are available until Apr. 24, 11:59 PM PT. For further info, please see the Feh Pass website.

The next Resplendent Hero, Eliwood: Knight of Lycia, is scheduled to become available Apr. 25, 12:00 AM PT.

0th Anniversary Grand Hero Battle Revivals are now live! There will be a series of battles every two days. Today, Delthea: Tatarrah's Puppet is back, along with some limited-time quests! Active: Apr. 10, 12:00 AM PT – Apr. 11, 11:59 PM PT.

Heroes who have gained new skills are featured as part of a 5★ summoning focus! New weapon skills Inveterate Axe and Candied Dagger, and new weapon to refine Gleipnir are here! Your first summon in this event won't cost any Orbs!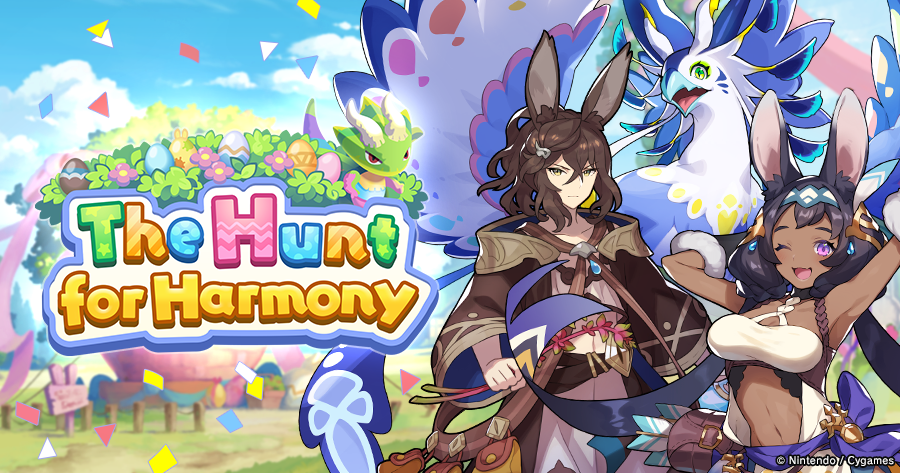 Dragalia Lost is getting a facility event revival, which will be available on Apr. 12, at 11pm PT.
This event, The Hunt for Harmony, brings bunny heroes as well as an egg hunt that will provide "one wish" for those who collect all the eggs. There will also be battles against bosses of the flame element and players will get an exclusive reward for defeating them.
The full details of this event are available in the source below.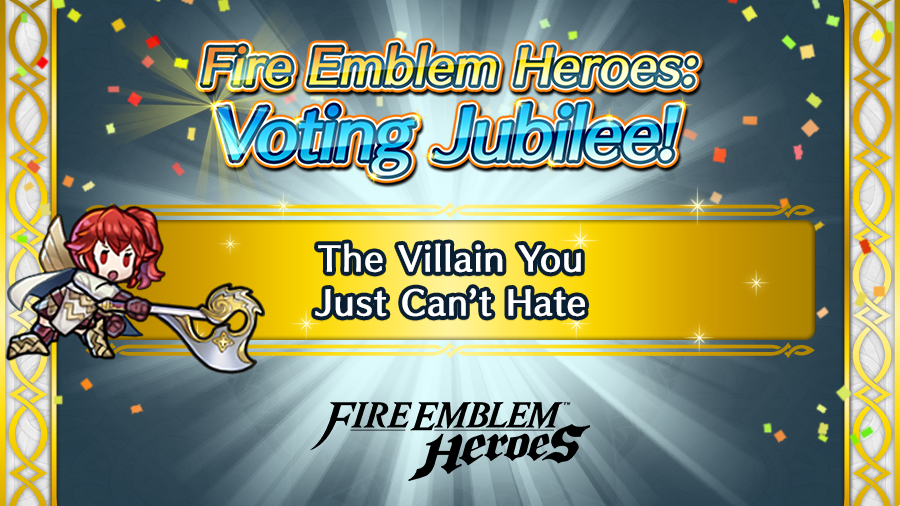 Fire Emblem Heroes has revealed the third category in its ongoing Voting Jubilee event. This category will be "The Villain You Just Can't Hate" and it will be available until April 7 at 7:59pm PT.
Make sure to get your votes in on the Fire Emblem Heroes website here.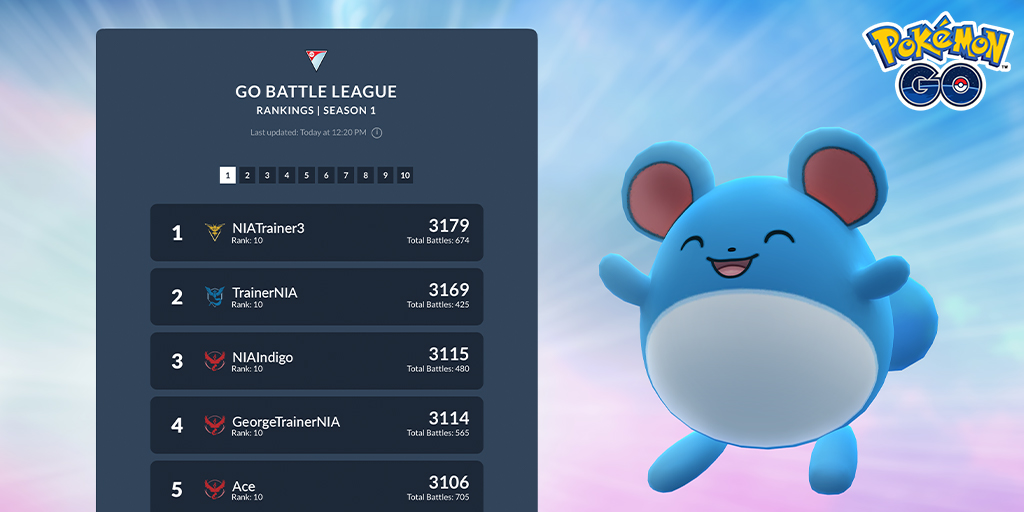 Niantic have announced that Pokémon GO will be receiving a leaderboard for its Battle League PvP mode tomorrow, along with an event centred around Marill titled 'GO Battle Day: Marill' taking place on Sunday, April 12th 2020.
The blog post on the official Pokémon Go website states: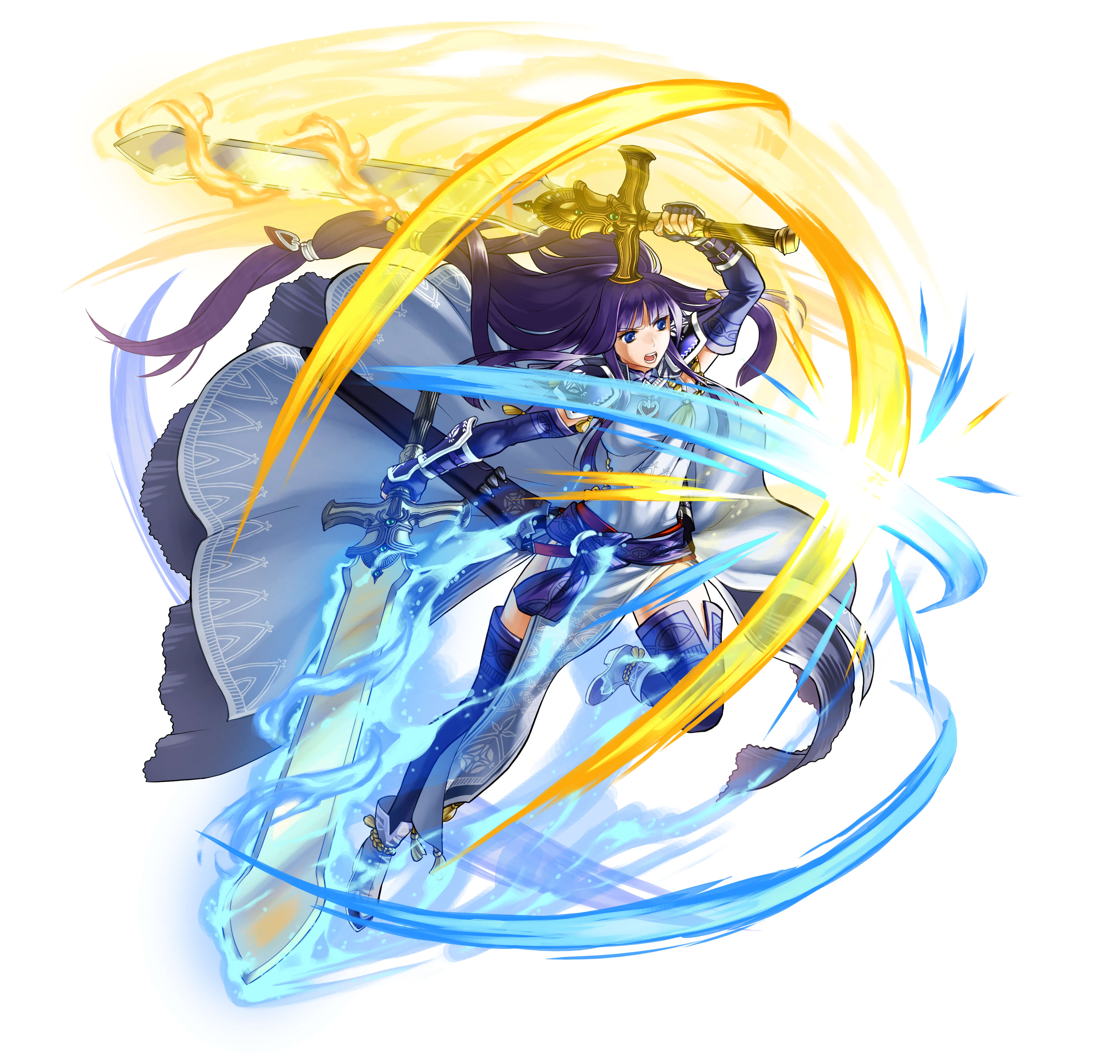 While the 4.4.1 update hit earlier in the evening, here are the rest of the day's announcements for Fire Emblem Heroes:
The winner of the A Hero Rises 2020 event has been gifted to all players! Have you welcomed Mythic Hero Altina: Dawn's Trueblade to your roster? Even players who did not vote in the event have until Apr. 10, 11:59 PM PT, to add her to their armies!

New maps have been added to Tactics Drills: Skill Studies and Tactics Drills: Grandmaster! Check them out in Story Maps to test your skills! Note: You must complete Book I, Chapter 13 of the main story to challenge Grandmaster maps.

An update has rolled out for Fire Emblem Heroes, bringing the version up to 4.4.1. While patch notes are minor, you can take a look at them below:
Issues have been addressed.
Fixes an issue where incorrect scores were displayed during the Counter phase in "Mjölnir's Strike"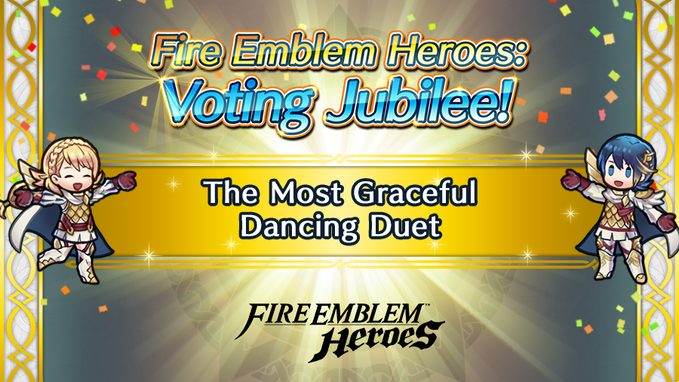 The first game in the Fire Emblem series, Fire Emblem: Shadow Dragon & the Blade of Light, was released 30 years ago in Japan on April 20, 1990. In appreciation of player support, a 30th Anniversary Celebration is being held, with myriad events and content certain to appeal to players. You can take a look at a roundup of all of today's announcements below: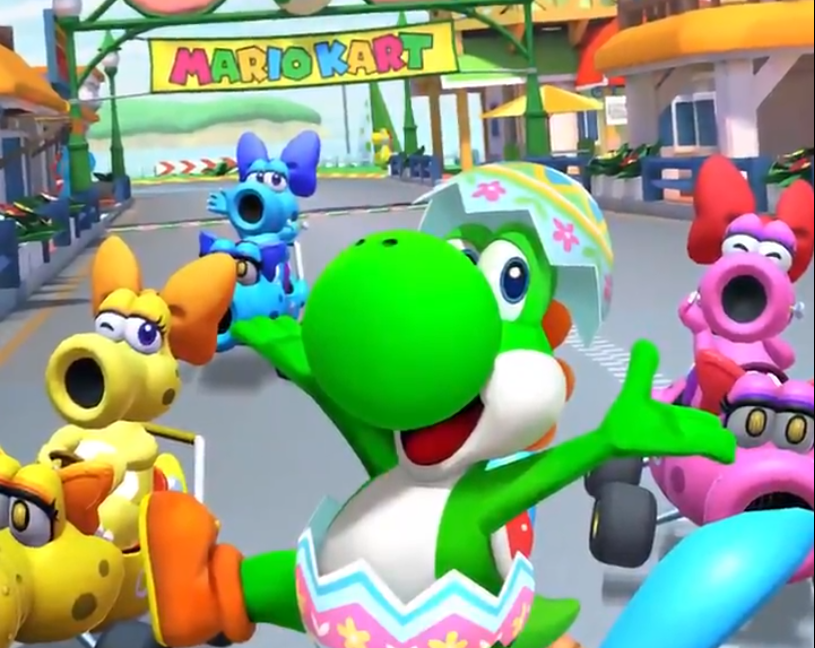 The Hammer Bro Tour has come to an end, ushering in the new Yoshi Tour. This colorful tour welcomes a festive new racer, Yoshi (Egg Hunt) which is featured in the new video below. Will you be racing toward this new character and attempting to add it to your team?
It's time for the Yoshi Tour! This tour promises to be filled with brilliant colors and lively races. By the way, the object you saw in the #MKTQuiz was none other than Yoshi (Egg Hunt)'s egg shell!

Follow the link for more #MarioKartTour videos!https://t.co/vuBd79V3pU pic.twitter.com/CQbnduK22M

— Mario Kart Tour (@mariokarttourEN) April 8, 2020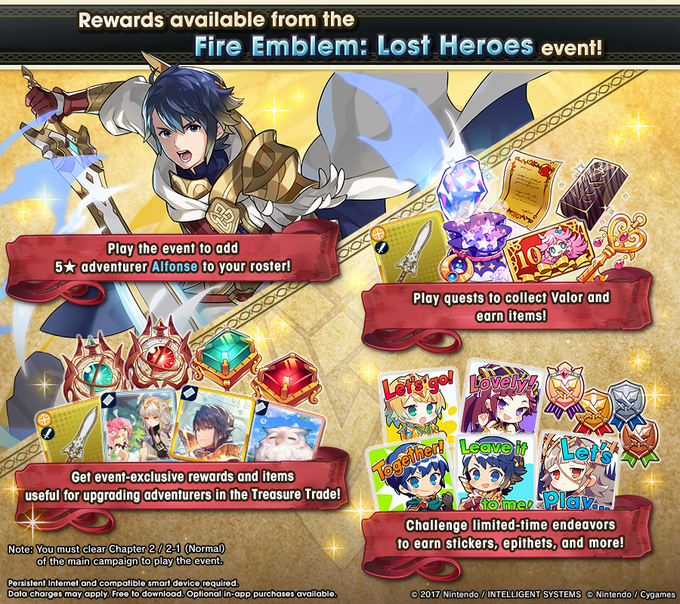 The Fire Emblem: Lost Heroes event revival starts Apr. 19, 11 PM PT. During the event you can get lots of event-exclusive rewards and items that will be useful in your adventures. You'll also get to add a 5★ Alfonse unit to your roster by playing through the event.

Additionally, a new preview video has been released for character Grace. You can see it in the original tweet below:
Grace protects her team with Life Shield!
・Grant allies a Life Shield, which can block damage!
・She can recover her own HP by using force strikes!
・She works well with adventurers with abilities that activate under certain HP thresholds!https://t.co/DwcrC0FpTu#DragaliaLost pic.twitter.com/ejOVjg4qhd

— Dragalia Lost (@DragaliaLostApp) April 7, 2020

The new 4.4.0 update for Fire Emblem Heroes, which was detailed in the recent Feh Channel broadcast, is now live. It can be downloaded on iOS and Android.
Here are the main highlights: