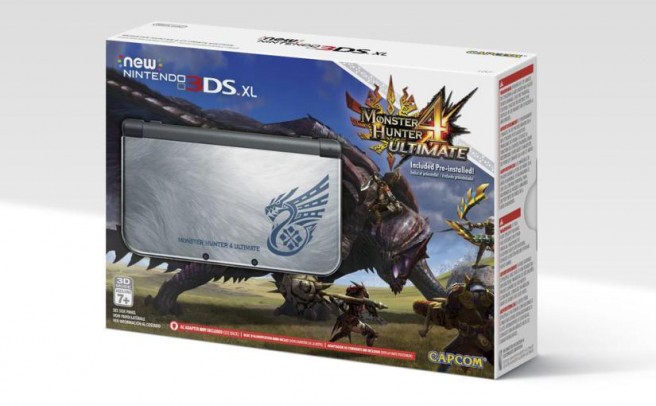 Update 3: And gone again.
---
Update 2: And back in stock again!
---
Update: Gone!
---
The Monster Hunter 4 Ultimate New 3DS XL bundle can be ordered once again at GameStop. Remember: it's exclusive to the retailer in the U.S., so other stores won't be carrying the system. For those that are interested, an order can be placed here.