Broken Universe: Tower Defense coming to Switch eShop this year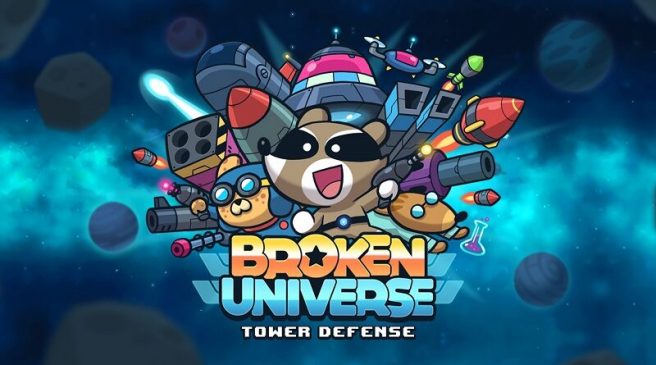 Developer Jinthree Studio and Publisher RedDeerGames have announced that they will be bringing Broken Universe: Tower Defense to Switch this year via the eShop. In the game you will play as a raccoon out to save his girlfriend and will travel across the universe, defeating enemies by building barricades and towers to stop them.
Here's an overview of the game and a trailer, courtesy of RedDeerGames:
Roco is just an everyday raccoon. He's just given his sweetheart a pretty necklace… which caused the ENTIRE universe to explode! She's nowhere to be found and he's the only one who can save her.

KABOOM!

The explosion wrecked the entire universe. One might even say that it's… broken. Roco with the help of a ragtag group of scientists needs to protect his ship from incoming attacks.

STRATEGIZE

Help Roco reach his goal and destroy the enemy waves in this unique tower defense game. Your brain is your biggest weapon. Decide where to land and how to fight your way out of the enemy's hands.

TONS OF GOODIES

Block all paths or guide monsters down a long line of fire. Find out which towers and barriers are the best for your unique playstyle.

KEY FEATURES:

– Dozens of towers and barriers to choose from
– Cute aesthetic
– Interesting Story Mode
– Unique maps and challenges
– Giant game-changing monsters
Broken Universe: Tower Defense will launch on Switch eShop this year. We'll let you know when a release date is announced.
Leave a Reply