Buck Bradley: Comic Adventure coming to Switch eShop this week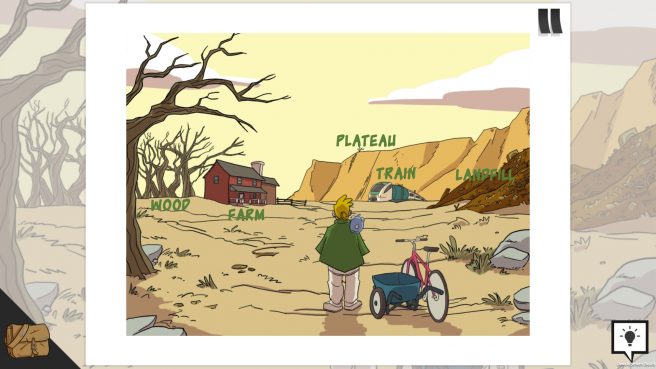 Publisher RedDeerGames and developer Istituto sull'Inquinamento Atmosferico – CNR have announced that Buck Bradley: Comic Adventure will be headed to the Switch eShop this week on March 4. A point and click adventure set in post-apocalyptic world, the game will see you embarking on a quest to transform your friend back into their true form after having been mutated by toxic pollution.
Find out more about the game below:
DAMSEL IN DISTRESS
The world is devastated by toxic pollution which turns humans into mutants.

Unfortunately, it did not miss you, and more precisely the person closest to you – Ciroki. You go on a journey to help your friend turn the fate of life in the form of a little blue mutant.

Even if it is extremely cute.

WELCOME TO AN UNUSUAL WORLD
Get ready for a crazy ride! In the post-apocalyptic world, you will find various surprising adventures, meet amazing characters and encounter unprecedented situations!

And all this is filled to the brim with humor!

Read carefully, pay attention to details to properly solve the puzzles. Yes, puzzles! Because there will be a lot of these too!

A COMIC, BUT MORE

Buck Bradley is a one-of-a-kind interactive comic, visual story in a unique, western-like world.

Plus with a unique eco-friendly message presented in an accessible and fun way, perfect for players of all ages!

KEY FEATURES:

• Crazy interactive story
• A post-apocalyptic world, affected by an environmental disaster
• Funny characters involved in absurd situations,
• Humor, laughter, jokes … and challenging riddles!
• Ecological message
Buck Bradley: Comic Adventure will launch on Switch eShop this week on March 4.
Source: RedDeerGames PR
Leave a Reply