Game Night! (10/29) – Win a copy of GoldenEye 007 for Wii!
Update: Game Night is now over! Congratulations to Ronin for winning the first copy of GoldenEye 007!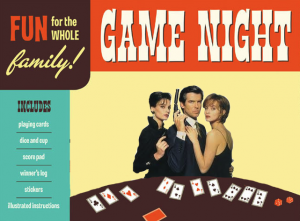 Remember guys, tonight is the night where whoever has the most points goes home with a copy of the soon-to-be-released GoldenEye 007, so get your trigger fingers ready! We'll be playing The Conduit, so hop into the IRC, pop your disc in, and let the games begin.
Leave a Reply