Here's a Podcast – Episode 43!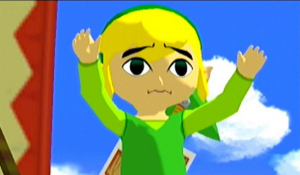 ---
Dunno. I just needed something to be the picture.
---
---
The beginning of this episode (about the first 25 minutes) sound really weird because Austin doesn't know what he's doing and messed up the mic. It's still listenable, but the phonetic focus is on Laura and Austin and Jack sound like they're far away. If you really can't stand it, skip to 25 minutes in! This episode features a discussion on what Retro Studios is working on, some Zelda timeline discussion, and a long talk about graphics and their impact on games. Enjoy!
This Week's Podcast Crew: Laura, Jack, Austin
---
---
Download this episode (click this link)
Subscribe via iTunes by clicking this thing!
Subscribe with Google by clicking this thing!
Subscribe with Yahoo something-or-other by clicking this thing!
Leave a Reply