Here's a Podcast – Episode 59!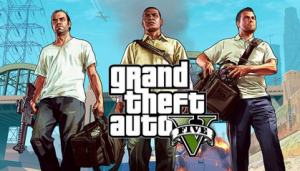 ---
Accidental topic of the week: Grand Theft Auto V, and how it relates to gender roles in video games.
---
---
The highlight of this podcast, in my opinion, is the heated discussion we spontaneously had about the issue of sexism and gender in games. Aside from that, we go over your news, the games we played during the week, some great listener mail about games that we want to love but simply can't, and a feature topic about The Wind Waker HD. Enjoy!
This Week's Podcast Crew: Austin, Jack, Laura
---
---
Download this episode (click this link)
Subscribe via iTunes by clicking this thing!
Subscribe with Google by clicking this thing!
Subscribe with Yahoo something-or-other by clicking this thing!
Leave a Reply