Platformer The Adventures of Poppe coming to Switch eShop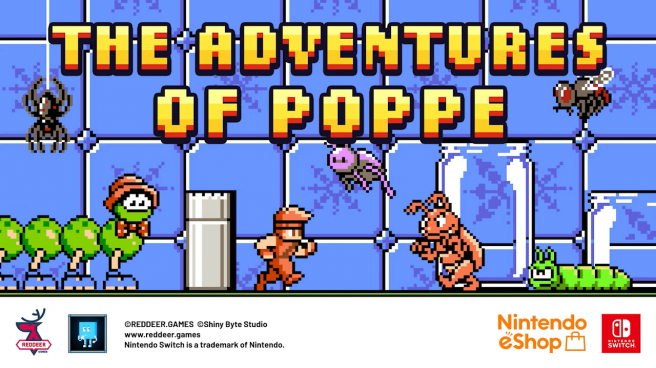 Publisher RedDeerGames have announced that they will be bringing The Adventures of Poppe to Switch eShop. Developed by Shiny Byte Studio, the game is a platformer in which you play as the titular Poppe, collecting common household items for a variety of uses whilst avoiding insect threats.
Here's an overview of the game from its Steam page:
ABOUT THIS GAME
The Adventures of Poppe is a game where you will explore different locations and find various items that will come in handy throughout the game. They include, for example: a nut, a key, a toy hobby motor, miniature wire cutters etc. It will be your task to find out where and how to use these items.
By the way, Poppe is quite tiny. He's only a couple of inches tall. So any cockroach or even a fly can pose a mortal danger to him.

Features
Explore locations and collect items
Tailor your tactics to fight your way against enemies
Get upgrades and new abilities
Help out different NPCs to get their support in the future
Defeat bosses using your skills
The Adventures of Poppe will release digitally on Switch via the eShop. No release date has been announced.
Leave a Reply