Point-and-click adventure Ultreïa coming to Switch eShop March 25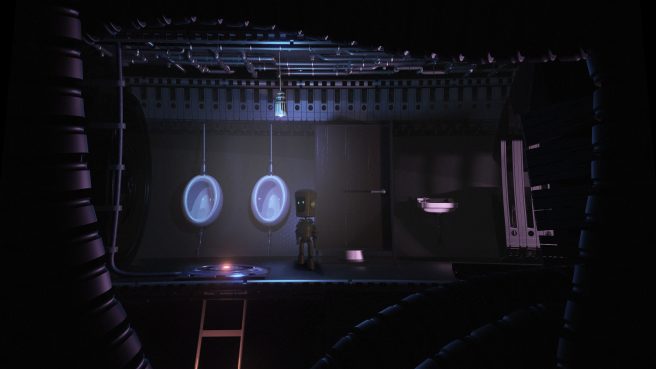 Publisher RedDeerGames have announced that Ultreïa, a point-and-click adventure game that marks the debut of solo developer Olivier De Rop, will launch on Switch eShop on March 25. The game was released on Steam last year. Inspired by Grim Fandango and Machinarium and blending elements of both for a "dark cute" experience, the game will have players take on the role of a small robot in a story focusing on themes of life and death.
Find out more about the game and check out the announcement trailer below the break:
A STRANGE WORLD
As a little pilgrim-wanderer, you will travel through the mysterious, dark world, getting to know its not always friendly, diverse inhabitants.

But be careful, in the caves deep underground, in the shadow deep as the darkest night, huge, mystical monsters hide and live.

MAGICAL CITY OF ROBOTS
During your adventure, you will find yourself in the phantasmagoric robot city of Mount St-Troy, where the senses operate according to completely different principles. And this experience will change your perception of the world.

Remember! Each robot is different, has its own personality and a different language, so you need to find the right way to communicate with it.

USE ALL YOUR POSSIBILITIES
As a little traveler on his own, you will have to use all your logical thinking to solve numerous puzzles, find items and use them to create new ones necessary for the further journey.

KEY FEATURES:

– Beautiful story about the meaning of life and death
– Puzzles and inventory to crafting
– Different ways of dialogue and unique language for different robots
– Unique art and sound design inspired by the sweet darkness of Grim Fandango and the ambiance of Machinarium
– About 4 – 5 hours to complete the game
– More than 50 locations to discover and explore with over 1000 lines of dialogue
– Original soundtrack by Yann Latour
Ultreïa launches on Switch eShop on March 25.
Leave a Reply