Reader Poll #26 – A few questions about Wind Waker HD and how you'll be playing it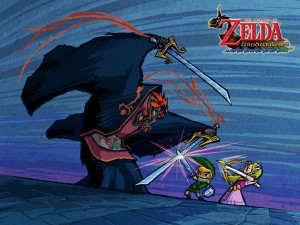 ---
I'd love a 2D Zelda in this art style. That'd be really neat. A bit like Four Swords Adventures only more artsy fartsy.
---
This is a survey that requires no signing up, accounts, clicking through ads, or anything. Just answer a required question, answer a non-required question (if you want) and make your voice heard in yet another NintendoEverything reader survey poll thing! Results will be read in the form of our top ten list on the next podcast! Thanks very much.
Thanks very much. As stated above the topic for you guys this week is Wind Waker HD! Check out three small questions in there.
Take the survey here! (more details inside if you're confused)
Leave a Reply