Story adventure game Fall of the Porcupine coming to Switch in 2023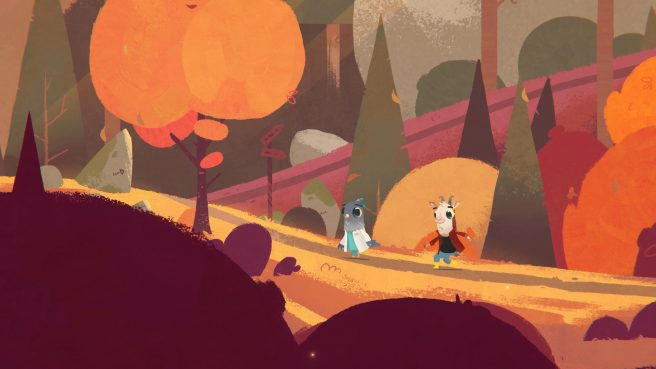 Publisher Assemble Entertainment have announced that Fall of the Porcupine will launch for Switch next year. Developed by and BUNTSPECHT.GAMES, the game is a story adventure inspired by Night in the Woods, and will explore themes such as the difficulties faced by healthcare workers whilst the player looks to uncover the mysteries surrounding the town of Porcupine.
Additional information about the game is expected to be revealed this coming Friday, August 26, as part of IGN's Awesome Indies Show at Gamescom, and a free prologue titled Last Days of Summer is already available on Steam, although it is not currently known if this will come to Switch.
Here's an overview of the game via its Steam page:

Explore A Beautiful, Diverse World
Not only is there a lot to discover in the old hospital, but also in the small town of Porcupine itself. Take the time to meet the villagers and have a beer with them in the local pub, or take a trip to the nearby forest, where mysterious castle ruins are hidden

Get to Know Exciting Characters
The blunt head doctor, the selfless nurse, Finley's smart friends, and many other residents populate the small town of Porcupine. Engage in funny, profound, and sometimes serious dialogues, in which you'll be able to choose your answers and influence your relationships.

Demonstrate Your Skills and Empathy
You don't even have time to look at the clock because your patients are waiting! Investigate what's wrong with them through your conversations and treat them in different minigames that challenge you in logic, speed, and skill. And most importantly, withstand the stress when the strict head doctor questions your knowledge yet again.

Uncover Dark Secrets
At first glance, the small town is a warm, friendly place where everyone knows and greets each other. But if you live there for any length of time, you'll suspect that not everyone is as honest as they pretend to be and shadows lurk in the distance. Be on guard!
Fall of the Porcupine will launch for Switch next year.
Leave a Reply