Amazon Germany lists Ostwind / Windstorm for Switch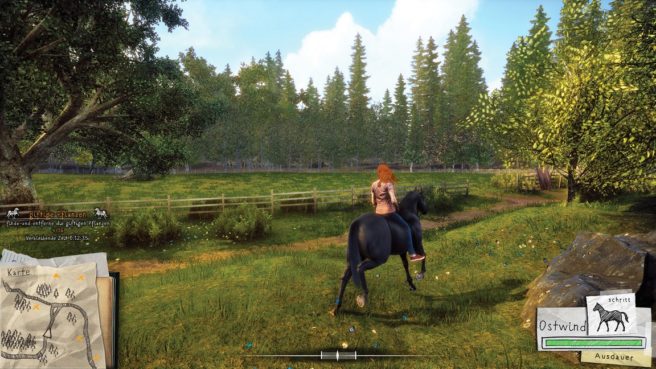 EuroVideo recently made a game called Ostwind, otherwise known as Windstorm. The title, based on the German book series / film, now appears to be Switch-bound.
A listing for Ostwind on Switch popped up on Amazon Germany. The page lacks information at present, but we can probably assume that it's the same game as the Steam version. EuroVideo published Ostwind on the PC service last month.
Here's an overview from the page:
Based on the successful WINDSTORM movies and best-selling books, you slip into the role of Mika and immerse yourself deeper into the fascinating world of the horse whisperer and her black stallion Ostwind. There's always something exciting to do at Kaltenbach Estate. Freely explore the area around Kaltenbach Estate and discover entirely new locations with Windstorm.

Carefully groom Windstorm and keep an eye on his fitness, health and well-being.
Learn to interact naturally with Windstorm and enjoy the freedom of horseback riding by finishing some exciting riding tasks
Take good care of your animal friend Windstorm and keep him in top condition in order to experience thrilling adventures together
Ride Windstorm and explore the area around Kaltenbach Estate at your leisure
Learn about Mika's life at Kaltenbach Estate beyond the familiar story, bump into old friends and discover the locations mentioned in the movies and books
Enjoy the original soundtrack from the movies!
And a trailer:
Thanks to axel for the tip.
Leave a Reply