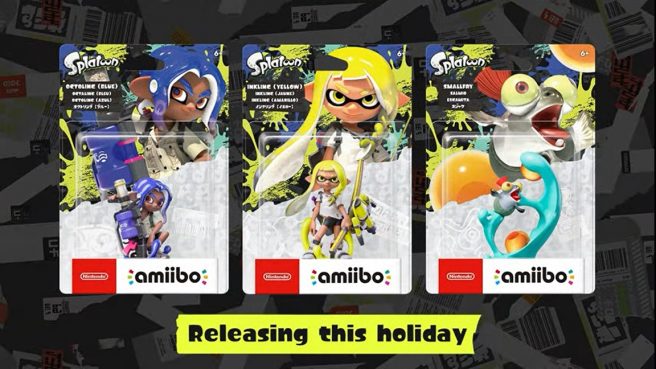 Nintendo has announced a new set of amiibo based on Splatoon 3. Inkling (Yellow), Octoling (Blue), and Smallfry will be available. Pricing is set at $15.99 each.
By scanning an amiibo, players can save their favorite gear combinations as Fresh Fits to easily swap outfits. The amiibo also come with exclusive gear, and it's possible to take in-game photos together with them.
Nintendo has also confirmed that some Splatoon 2 amiibo figures will be relaunching soon. The Callie & Marie 2-Pack and the Pearl & Marina 2-Pack will be restocked at select retailers for $24.99 each.