Characters in ARMS have four alternate colors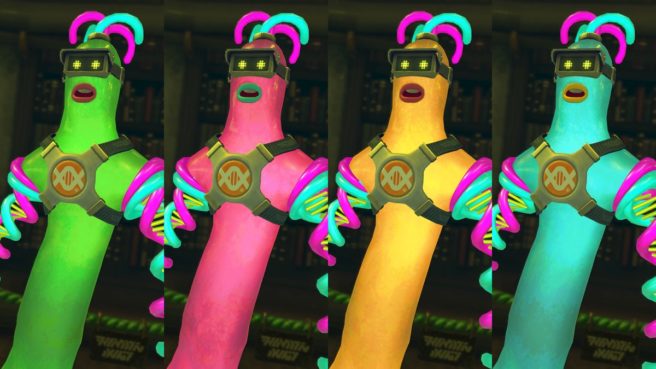 The Japanese ARMS Twitter account posted yet another update tonight. Two tweets were sent out: one relating to alternate costumes, and another for an ARM.
Nintendo's first tweet confirms that all characters have four alternate colors / outfits. This was shown with Helix, pictured above.
We also have a look at another ARM (Geru Geru / Gel Gel) below. This is the same jelly-esque weapon first shown in Helix's trailer last week.
— ARMS(@ARMS_Cobutter) May 3, 2017
Leave a Reply