Cosmos Defenders coming to Switch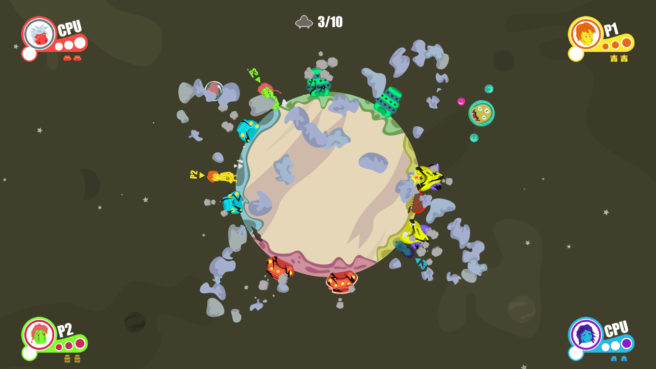 Fiery Squirrel has announced Cosmos Defenders, a fast-paced 2D shooter for Switch. The game features "a group of unconventional heroes using the power of nature to stop chaotic aliens from taking over the universe."
Here's some additional information about the project:
Cosmos Defenders is a 2D fast-paced revolving shooter about a group of unconventional heroes using the power of nature to stop chaotic aliens from taking over the universe. Cooperate with other guardians, protect the galaxy from the wicked, restore peace and make it prevail… or not?

– Multiplayer strategic cooperation, involved in a chaotic fast-paced universe
– 4 different galaxies with 3 planets to explore and enjoy in story mode
– Powerups, special abilities that will help you protect the universe
– 3 different mini-bosses and one big boss per galaxy to challenge your skills
– Millions of unique challenges every time you play with your friends in free battle/cooperation mode
– Secret galaxies and planets with special prizes and rewards
Cosmos Defenders is hitting Switch sometime in 2018. View a trailer below.
Leave a Reply