Halloween-related discounts added to the North American Switch eShop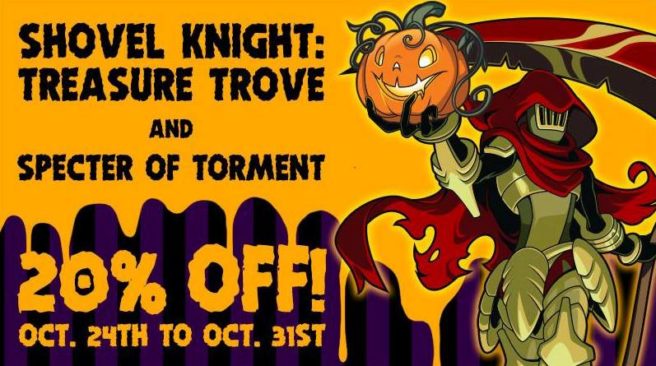 Nintendo is hosting a dedicated Halloween sale on the European eShops, but North America hasn't been forgotten. A number of titles have been discounted on Switch, including Shovel Knight, Phantom Trigger, and more.
We have the full roundup of sales currently listed on the eShop below. A couple of these previously started before the Halloween event, but it's worth highlighting all of the discounts at once.
Axiom Verge – $17.99 (was $19.99)
Tumblestone – $11.99 (was $14.99)
Astro Bears Party – $3.99 (was $4.99)
Butcher – $7.99 (was $9.99)
Thimbleweed Park – $16.00 (was $19.99)
Lichtspeer: Double Speer Edition – $7.99 (normally $9.99)
Phantom Trigger – $7.49 (was $14.99)
Vaccine – $6.99 (was $9.99)
Cave Story+ – $26.99 (was $29.99)
Graceful Explosion Machine – $10.29 (was $12.99)
Snake Pass – $9.99 (normally $19.99)
Shovel Knight – Specter of Torment – $7.99 (was $9.99)
Shovel Knight: Treasure Trove – $19.99 (was $24.99)
Source: Switch eShop / news
Leave a Reply