Miitomo officially number one on the Google Play charts as top free Android app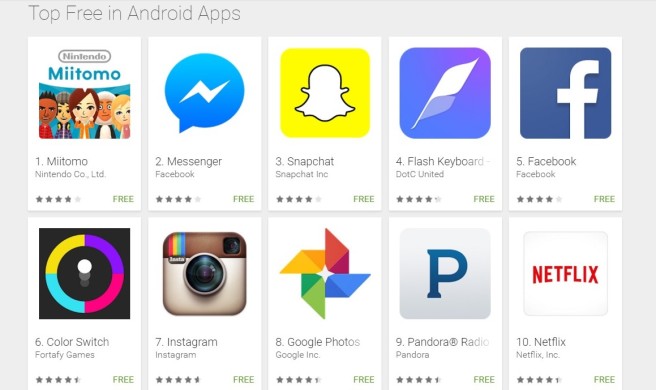 As of today, Miitomo is officially sitting at the top of the Google Play charts. Nintendo's mobile app has been climbing steadily since launching last week. You can see on Google site that it's currently the number one free app on Android devices.
Nintendo announced on Friday that Miitomo had reached three million users worldwide. That number has surely only increased over the past few days.
Leave a Reply