Miitomo – returning Miitomo Drop stages (2/12/17)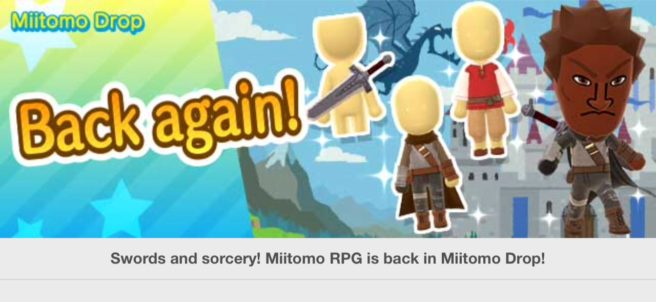 Miitomo has been updated with more content. Users will find returning stages with more items.
"Swords and Sorcery! Miitomo RPG" is the returning stage theme. They provide the following:
– Villager outfit
– Hero tee
– Wandering swordsman outfit
– Battle-scarred sword
– Dancer's top (set)
– Dancer's pants (set)
– Noble knight's armor
– Queen's sword
– Mage's hood
– Mage's robe
– Evil king tee
– Mage's staff
The returning stages will be available until February 14 at 6 PM PT / 9 PM ET.
Leave a Reply