Nintendo has more characters to announce for Arms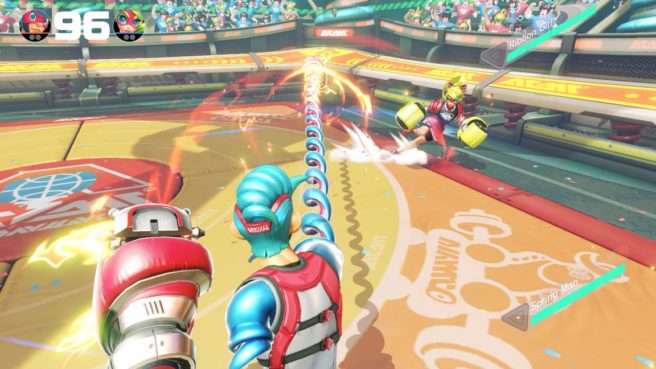 Nintendo has announced five characters for Arms so far. Players will be able to control Springman, Ribbon Girl, Master Mummy, Mechanica, or Ninjara.
During a stage show for Arms at the Nintendo Switch Experience 2017 in Japan last week, Kosuke Yabuki confirmed that there are more characters than are currently announced. It's worth noting that Yabuki had been working on the Mario Kart series – with some other games sprinkled in – for ten years before becoming the producer of the Switch title.
There wasn't a ton of other information shared at the event, but there were a few small tidbits. For example, some stages will have destructible objects. Also mentioned is that special attacks can be guarded, so you have to carefully use it. And the special gauge fills when you punch or get it.
Ultimately the big takeaway is that, yes, more characters are coming for Arms. It'll be very interesting to see what the designs are like…
Leave a Reply