Nintendo takes back Switch system from person who obtained it early
Posted on February 18, 2017 by Brian(@NE_Brian) in News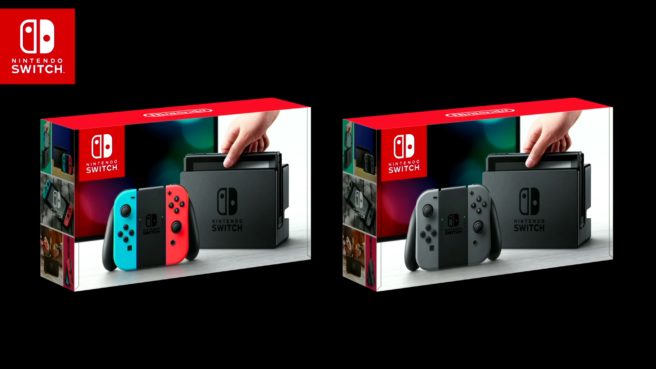 The internet was set ablaze this week when hiphoptherobot came forward about having obtained a Switch system nearly two weeks early. That's where a number of leaked videos surfaced, such as off-screen footage of the UI and OS.
hiphoptherobot has now said that "Nintendo has the console back", though he won't be in any trouble. He did offer up a brief explanation as to how he originally received the Switch first place. Unfortunately, it sounds like it may have been a part of a stolen batch of units.
hiphoptherobot said the following on NeoGAF:
"I probably cant talk about details but after knowing what happened I don't necessarily think Nintendo is wrong for wanting the console back and the people I dealt with have all been very nice and reasonable. And again, I am not in any trouble but didnt feel like pushing my luck by keeping the videos up.

Well I am a barista and we dont usually carry Nintendo products at the cafe. And I am sure it is frustrating that I cant share more details but I am not sure what I can or cant share. For the sake of clarification I will say that I don't think the person I got it from knew and therefore I certainly didn't know but somewhere down the chain some switches had 'mysteriously disappeared'. So while it was unknown to me, once I found out that it had probably been stolen I did't feel comfortable keeping it."
Definitely an interesting story. Nintendo certainly works quickly!
Leave a Reply