Nintendo UK also giving fans a chance to try out Switch with hands-on event next month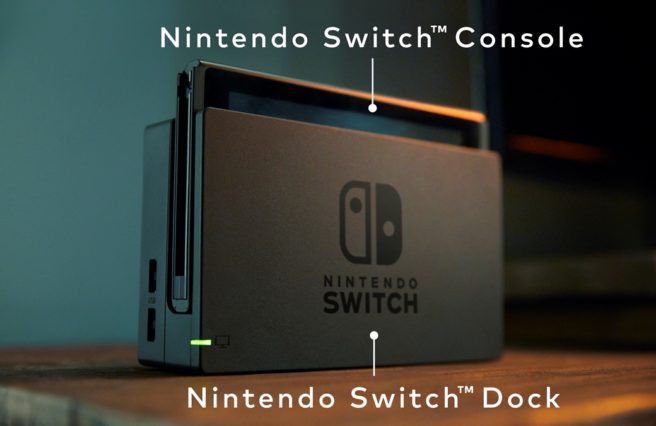 Yesterday, invitations started going out to select My Nintendo members for hands-on Switch events in the United States. We're now hearing about something similar in the UK.
The way Nintendo is handling things in the UK is a bit different. It seems as though the email is going out to everyone as opposed to select My Nintendo members. However, you're not actually guaranteed entry. After receiving the email, you need to click on a button on the email by the end of December 18 to participate in a lottery.
If selected, you'll be able to attend a hands-on Switch event on one of two days. Nintendo is setting up sessions on January 14 and January 15, both during the morning and afternoon.
View the full email below.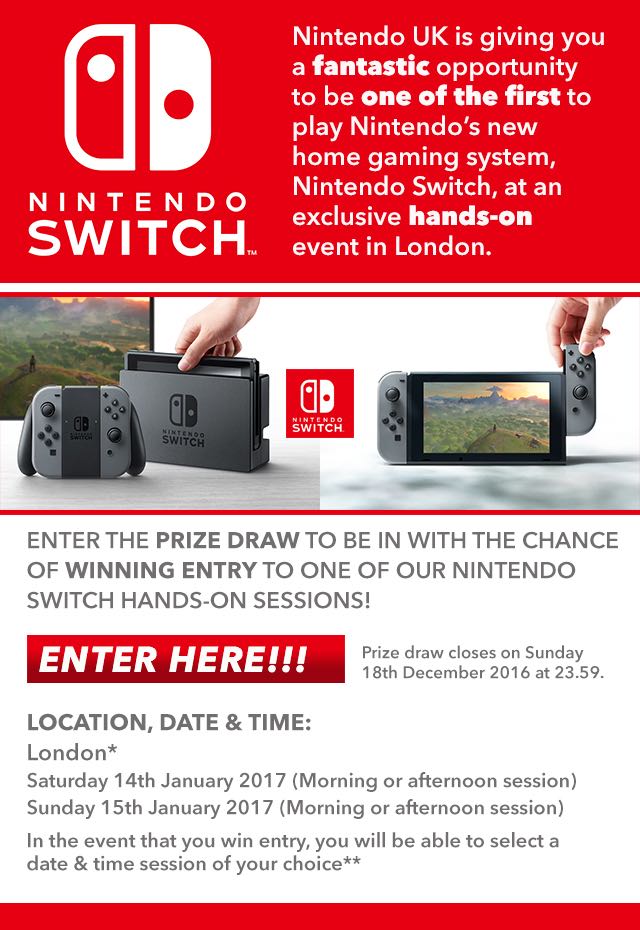 Leave a Reply