Original Journey heading to Switch in Q1 2018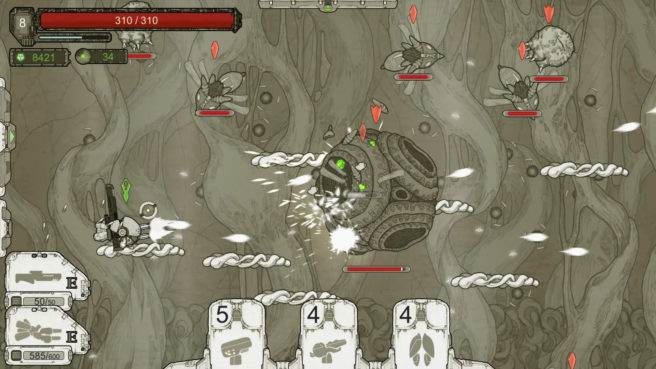 Original Journey is in development for Switch, Another Indie and Bonfire Entertainment announced today.
The game is a sci-fi action-adventure with a pencil art visual style. It blends a mix of "shooting, platforming, tower-defense, racing, and puzzles into a cohesive experience with a strong narrative arc, all set on a mysterious and constantly changing world."
Here are some additional details:
The Ato, a race of space faring vegetation, embark on a quest to save their home world. Only the legendary Origin Stone, an artifact of unlimited power and rumored to be on the ominous Planet Shadow, can deliver salvation to their people. By invading the procedurally generated Shadow World, the Ato can hope to survive, but how far will they go to save themselves?

Join the attacking Ato army and control The Rookie. Equip customizable mech armor with buffs that affect his speed, life recovery, fall damage and more. Arm the Rookie with turrets and over a dozen upgradeable weapons, each with a distinct playstyle best suited to certain situations, then explore Planet Shadow and battle its inhabitants.
Original Journey will be out on Switch in Q1 2018. View a trailer for the game below.
Source: Another Indie PR
Leave a Reply