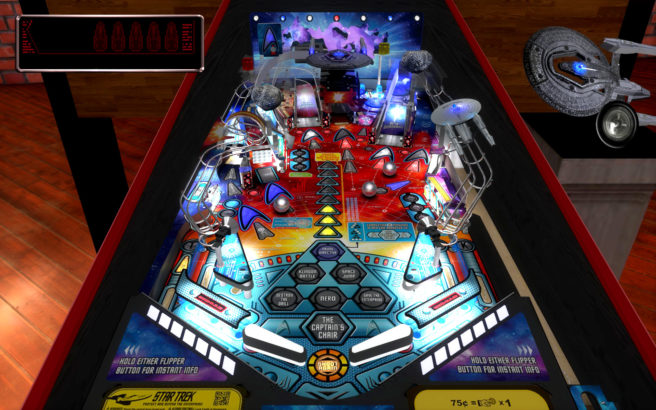 Stern Pinball Arcade is releasing for Switch, according to a listing on Amazon UK. The ESRB has a listing for the game as well.
Stern Pinball Arcade will feature classic pinball action in eleven different themes:
Star Trek Vengeance Premium
Harley-Davidson Third Edition
Mustang Premium Boss
AC/DC Premium
High Roller Casino
Starship Troopers
Last Action Hero
Mary Shelley's Frankenstein
Ripley's Believe It Or Not!
Phantom of the Opera
Ghostbusters
Amazon UK's listing also adds the following:
The most realistic and accurate pinball game ever created, Stern Pinball Arcade comes to Nintendo Switch.. Packed to bursting point with the latest and greatest machines from Stern Pinball Inc.

Stern have created many of the all time greatest pinball tables and are the most experienced and largest producer of physical pinball machines in business today.

Ultimate realism – ROMs created from the latest Stern code, physical meshes and high res textures provided by Stern Pinball, Inc. help provide 100% accurate gameplay and graphics of the real Stern pinball machines.

Table Goals – Accomplishments help serious players learn and master each table

Table Instructions – Detailed instructions of each table teach you how to become a pinball wizard!

Stern Challenge – Master the tables and challenge yourself to hit a target score on each of the tables to earn enough challenge points to complete the Stern Pinball Arcade gauntlet.
Amazon UK has a tentative release date of December 1. We expect that there will be an official announcement soon.
Leave a Reply