Vambrace: Cold Soul in the works for Switch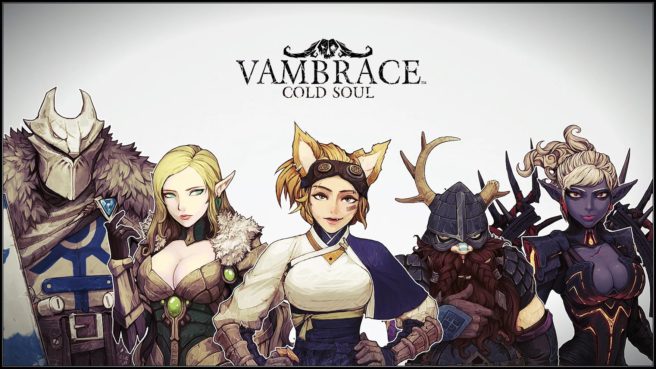 The Coma: Recut from Devespresso Games came to Switch not too long ago. The studio's next project, Vambrace: Cold Soul, is also confirmed for the console.
Devespresso says Vambrace: Cold Soul is a "fantasy-roguelike-adventure" game. We have a teaser and more information about the project below. A release window has not been announced at this time.
The Shade King has cursed the great city of Icenaire. Now cast under a permanent blight of frost fall, its former residents have returned from the dead as wraiths. Survivors take refuge deep underground where they lead a desperate campaign against this unearthly power. Woefully outmatched, they are forced into hiding as the King of Shades amasses an army of the undead above them. One fateful day, a mysterious stranger appears in the city with an enchanted vambrace. She may now be their only hope…

Features

– A fantasy adventure spanning 7 epic chapters.
– Finish sub-quests and unlock exciting, new thematic skins.
– Assemble your party from 5 races and 10 unique classes of recruits.
– Craft items and armor from precious materials gathered on your trips.
– Make crucial decisions where one wrong turn can seal your party's fate.
– Survive a harsh expeditions that may permanently condemn your comrades to death.
Leave a Reply