16-bit retro-style action platformer Steel Assault confirmed for Switch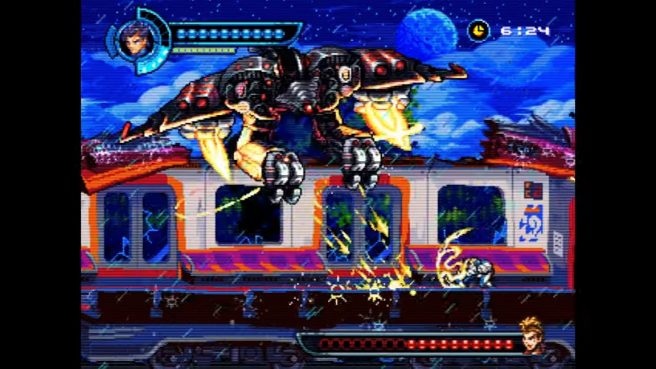 Steel Assault was previously only announced for PC, but we now have confirmation that it will be on Switch as well. The game will be available on September 28, so it's just a couple of weeks away.
Steel Assault is a 16-bit retro-style action platformer, all shown in detailed pixel art and with modulation-synthesized tunes. It comes from publisher Tribute Games, the studio that previously made Panzer Paladin and is currently working on Teenage Mutant Ninja Turtles: Shredder's Revenge. The project is being developed by Zenovia as its debut title.
In Steel Assault, you'll play as the resistance soldier Taro Takahashi who's on a revenge mission against a dictator who lords over the ashes. Given its action platformer nature, you'll experience lots of 2D platforming with side scrolling combat and plenty of enemies and bosses to fight. A zipline mechanic is included that acts as a new twist on grappling-hook mechanics for movement possibilities. Additionally, a few different difficulty options are planned, including "retro hard" for the biggest challenge.
Take a look at a previous trailer for Steel Assault below.
Steel Assault will be sold digitally for Switch via the eShop. For more on the game, visit the official website here.
Leave a Reply