198X launches for Switch worldwide on January 23, 2020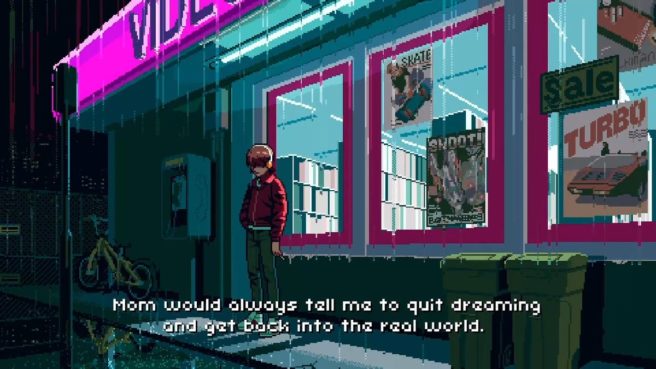 198X has gone gold on Switch, and with that, we have a release date. The game will launch worldwide on January 23, 2020, developer Hi-Bit Studios has announced.
Here's an overview of 198X, along with a trailer:
Welcome to Suburbia, just outside the City, sometime in 198X. This is the journey of Kid, a teenager stuck between the limitations of innocent youth and the obligations of inevitable adulthood. The story unfolds when Kid discovers the local arcade – finding new worlds, and new meaning, in video games. For every visit to the arcade – every game uncovered, every move mastered, every demon defeated – Kid grows stronger. And the lines between game and reality starts to blur…

This is 198X – where a new life is just 1 credit away.
198X will be sold digitally on the Switch eShop.
Leave a Reply