2020 Game Developers Choice Awards winners announced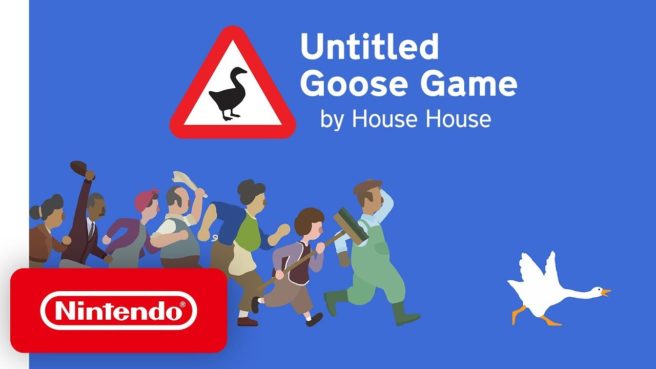 GDC 2020 was cancelled, but the annual awards "ceremony" was held tonight. This time around, the event was live streamed online in place of an in-person gathering.
Untitled Goose Game came away with the big prize, taking home "Game of the Year". Baba Is You also picked up a couple of awards.
Here's the full lineup of winners:
Best Audio
Death Stranding (Kojima Productions/Sony Interactive Entertainment)
Sayonara Wild Hearts (Simogo/Annapurna Interactive)
Control (Remedy Entertainment/505 Games)
Untitled Goose Game (House House/Panic)
Call of Duty: Modern Warfare (Infinity Ward/Activision)
Best Debut
ZA/UM (Disco Elysium)
Mobius Digital (Outer Wilds)
William Chyr Studios (Manifold Garden)
Foam Sword Games (Knights and Bikes)
Chance Agency (Neo Cab)
Best Design
Baba Is You (Hempuli)
Outer Wilds (Mobius Digital/Annapurna Interactive)
Death Stranding (Kojima Productions/Sony Interactive Entertainment)
Sekiro: Shadows Die Twice (FromSoftware/Activision Publishing, FromSoftware)
Untitled Goose Game (House House/Panic)
Innovation Award
Untitled Goose Game (House House/Panic)
Disco Elysium (ZA/UM)
Baba Is You (Hempuli)
Death Stranding (Kojima Productions/Sony Interactive Entertainment)
Outer Wilds (Mobius Digital/Annapurna Interactive)
Best Mobile Game
Sayonara Wild Hearts (Simogo/Annapurna Interactive)
What the Golf? (Triband Productions/The Label Limited)
Grindstone (Capybara Games)
Sky: Children of the Light (thatgamecompany)
Call of Duty: Mobile (TiMi Studios/Activision)
Best Narrative
Disco Elysium (ZA/UM)
Control (Remedy Entertainment/505 Games)
Death Stranding (Kojima Productions/Sony Interactive Entertainment)
The Outer Worlds (Obsidian Entertainment/Private Division)
Outer Wilds (Mobius Digital/Annapurna Interactive)
Best Technology
Death Stranding (Kojima Productions/Sony Interactive Entertainment)
Control (Remedy Entertainment/505 Games)
Call of Duty: Modern Warfare (Infinity Ward/Activision)
Apex Legends (Respawn Entertainment/Electronic Arts)
Noita (Nolla Games)
Best Visual Art
Control (Remedy Entertainment/505 Games)
Death Stranding (Kojima Productions/Sony Interactive Entertainment)
Sekiro: Shadows Die Twice (FromSoftware/Activision)
Sayonara Wild Hearts (Simogo/Annapurna Interactive)
Disco Elysium (ZA/UM)
Best VR/AR Game
Vader Immortal (ILMxLAB/Disney)
Blood & Truth (SCEE Studio London/Sony Interactive Entertainment)
Asgard's Wrath (Sanzaru Games/Oculus Studios)
Boneworks (Stress Level Zero)
Pistol Whip (Cloudhead Games)
Game of the Year
Death Stranding (Kojima Productions/Sony Interactive Entertainment)
Control (Remedy Entertainment/505 Games)
Sekiro: Shadows Die Twice (FromSoftware/Activision)
Untitled Goose Game (House House/Panic)
Outer Wilds (Mobius Digital/Annapurna Interactive)
Leave a Reply