2D action game BATS: Bloodsucker Anti-Terror Squad coming to Switch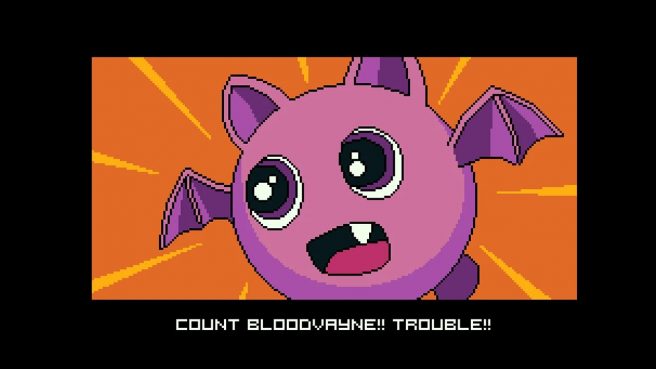 The MIX Games, One Eyed Robot, and Ritual Games will soon be putting BATS: Bloodsucker Anti-Terror Squad on Switch. The 2D action title, a throwback to the action sidescrollers of the 16-bit era, is lined up for an October 20 release.
The game involves the BATS group trying to put an end to the terrorist organization known as STING (Syndicate for Terror and Illegal Non-Government). The fast-paced, arcade brawler-shooter-slasher is about "killing terrorists, slicing off heads and sucking up blood at your own pace."
The game has five levels to navigate through. Each one contains traps, hazards, and soldiers to defeat. You'll start out by playing as Count Bloodvayne, but other available characters include Sgt. Sabre, Mitzie, Rick Ghastley, and Nosferadude. Characters can be unlocked after completing a level.
One aspect of BATS: Bloodsucker Anti-Terror Squad involves collecting blood droplets. These can in turn be used to activate deadly vampire powers.
Outside of the main experience, the game comes with a Boss Rush mode as well as a Speedrun mode.
Here's a trailer for the title:
BATS: Bloodsucker Anti-Terror Squad will be sold digitally for Switch via the eShop. Pricing is set at $9.99.
Learn more about the game on the official website here.
Leave a Reply