2D action platformer Grapple Dog confirmed for Switch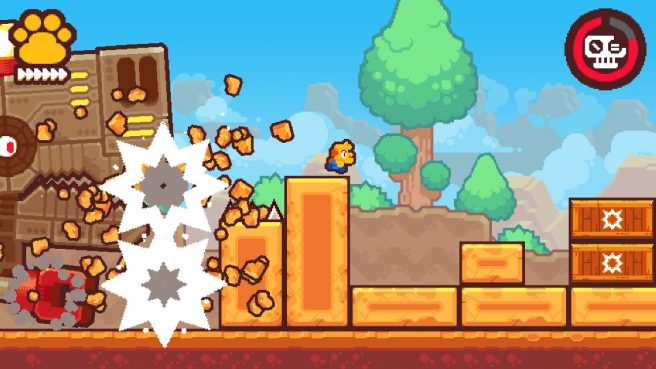 Publisher Super Rare Originals and developer Medallion Games announced today that Grapple Dogs, a 2D action platformer, is on the way to Switch. A release is set for February 10.
This will be one of the first titles under the Super Rare Originals line. As the name implies, you'll be able to use a grappling hook throughout the game, which has a lot of jumping, swinging, and zipping. There are six worlds to explore with 33 stages filled with hidden collectibles, secrets, boss battles, and bonus levels.
You'll play as Pablo the Grapple Dog, who sets sail with a merry band of adventurers as they look to put an end to the robotic overlord Nul from destroying the world. It's said to be a "lighthearted adventure with tons of fun characters".
Grapple Dog is confirmed to have some other aspects like gem collecting, driving a boat around, and dog petting. The game also includes a testing speedrun Time Trial mode as well as various in-built accessibility options to play without restrictions.
We've included a trailer for Grapple Dog below.
Grapple Dog will be sold digitally for Switch as an eShop download. The official website can be found here.
Source: Super Rare Games PR
Leave a Reply