39 Days to Mars launches for Switch on May 16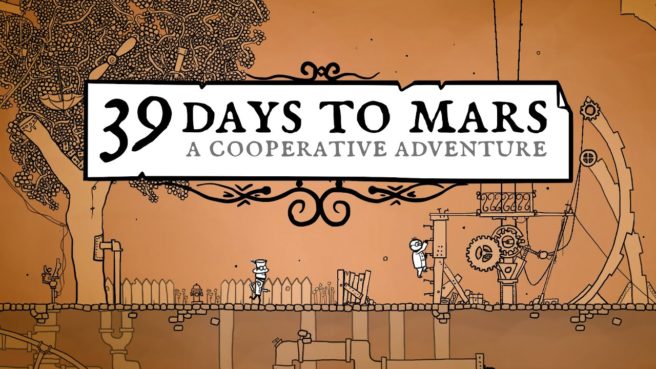 Thanks to a listing on the eShop, we now have a final release date for 39 Days to Mars. The game will launch digitally on May 16, the store confirms.
Here's an overview for the game, along with a trailer:
Join Sir Albert Wickes and The Right Honourable Clarence Baxter for an exciting 19th century adventure! 39 Days to Mars is a 1-2 player co-operative adventure game set in an alternate reality some 150 years in the past. You're tasked with piloting the HMS Fearful – a masterpiece of unreliable engineering – on its maiden voyage to Mars.

When the steam engine runs out of coal, the ship's cat shreds the navigation chart, and the tea gets cold, it becomes clear that interstellar transportation isn't a walk in the park. It will take the talents of two working together on a mix of puzzles and action sequences to get to Mars in one piece (let alone in 39 days).
For its Switch release, 39 Days to Mars will come with the Additional Victorian Adventures content update from the PC version.
Source: Switch eShop
Leave a Reply