3D platformer Misc. A Tiny Tale announced for Switch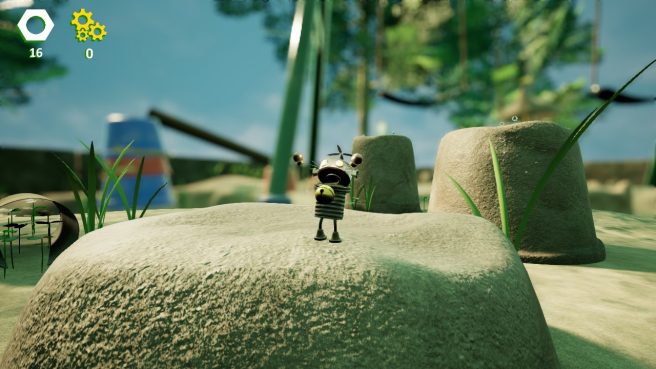 Tinyware Games announced today that Misc. A Tiny Tale, its upcoming 3D platformer, is on the way to Switch. A release is planned for 2022.
Misc. A Tiny Tale intends to pay tribute to 3D platformers of old. Players can look forward to "a heartfelt adventure with Buddy and Bagboy, two tiny robots made from miscellaneous items." Along the way you'll come across a variety of quirky characters as you collect cogs and items to help other bots. You can collect cogs to unlock new chapters, take on underground platforming challenges, put on different costumes, and spend nuts at the "CanDo" stores.
Tinyware Games is just a team of three with Misc. A Tiny Tale being their first commercial project. The new title takes inspiration from Chibi-Robo, Pikmin, Undertale, and Banjo-Kazooie.
Here's a new trailer showing Misc. A Tiny Tale in action:
Our coverage of Misc. A Tiny Tale will continue leading up to launch next year. The game's official website is currently live here.
Switch is no stranger to indie platformers with a few different titles having been released over the years. Pumpkin Jack, A Hat in Time, and Fe are among the genre to have appeared on the system.
Leave a Reply