8-bit side-scrolling action platformer Lords of Exile confirmed for Switch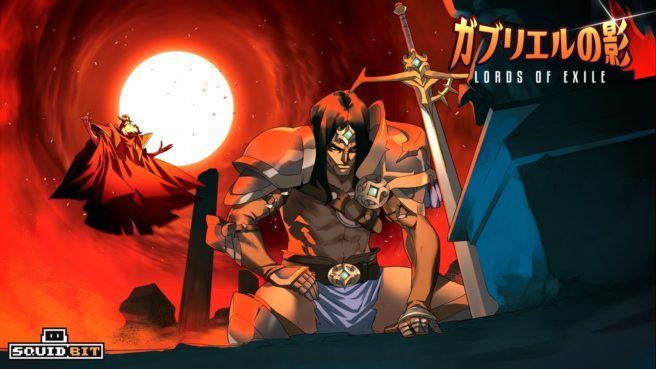 Squidbit Works recently took Lords of Exile to Kickstarter in hopes of funding the project. It's fortunately been a success, and the 8-bit side-scrolling action platformer has reached its goal. That means we'll be seeing it on Switch once development has wrapped up.
Here's everything you need to know about Lords of Exile:
In the Far East, in bloody ancient times of war, creatures of the darkness, and samurais, the lands of Exilia suffer the pains of a cruel war. Only a bloodthirsty cursed knight can restore hope and defeat the darkness.

Lords of Exile is a 8-bit side-scrolling action platformer set in the far Lands of Exilia where a cursed knight makes his way to the revenge. A combination of classic retro mechanics and linear level design in 8-bit graphics!

Features
– 8 levels in a classic linear design with powerful end-of-zone bosses!
– Throwing weapons, melee combat, down stab, jump, dashing… and more!
– Use the 3 powers of the shadows of Gabriel's curse!
– 16-bit physics with a great retro feel and perfectly polished and integrated controls!
– Polished handcrafted 8-bit pixel art and fast animations in an awesome anime style.
– 8-bit SFX and OST enriched with some sounds from the Megadrive sound chip!
We also have this trailer:
Lords of Exile is targeted for launch in 2021. Learn more about the project and contribute on Kickstarter here.
Leave a Reply