Action-adventure platformer Savior coming to Switch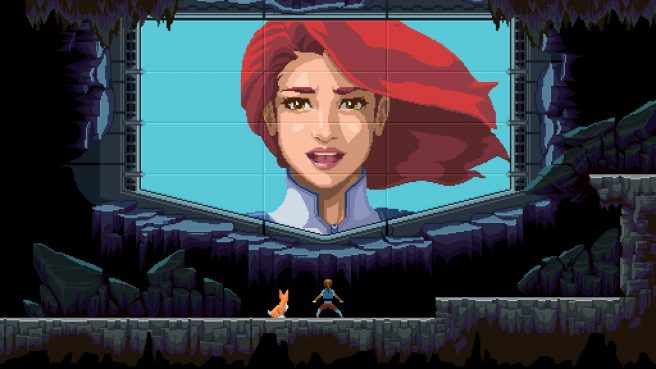 Starsoft Entertainment has confirmed that Savior, its action-adventure platformer, will be released on Switch. It's slated to launch in Winter 2022.
Here's an overview of Savior, along with a trailer:
Overview

Savior is an open world 2D action adventure presented in a clean pixel-art style with fluid parkour and combat. We hope to evoke the great games we grew up with, while introducing new combinations of time-tested game-play mechanics and novel story themes.

While you'll need to gain wealth, power and allies; the central task of Savior is to rebuild the societies and world around you. In each area, you'll find a ravaged community, broken infrastructure, oppressive superstition, poverty and chronic disease. After investigating the problems and enacting solutions, your efforts will be paid off in substantive rewards as well as the visible transformation of the world. We're building in sweeping, persistent visual changes to reinforce the idea that the player can, and does, change the world with their actions.

The gameplay will satisfy core fans of the genre, meeting expectations with tried-and-true mechanics while adding twists and innovations to your interactions with the world and its people. The story and underlying message of the game, though; these will (we think) be new to the genre. We hope to avoid story tropes and aim to broach larger questions of belief and knowledge.

Key Features

Explore over a dozen immersive environments!

Crisp, nostalgic 90s pixel art.
Open-world exploration. Choose your path!
Medieval and futuristic societies and tech.
Cities, mountains, watery depths and a labyrinth of caves!
Fast travel on dragons and underground bullet trains!

Battle a variety of foes with realistic melee combat.

Versatile combat staff; use to strike, block, and throw!
Specialty jump strikes, power strikes and combos!
Damage multipliers and power ups for precision timed strikes.
Flare routines that strike fear into your opponents.
Specialty weapons for long range, underwater and super attacks.
A variety of epic, satisfying boss, and mini boss encounters.

Dash through the world with smooth, responsive movement.

Context-dependent parkour jumps.
Swimming, Wall jumping and rolling!
Auto-grab platform ledges, no more frustrating platforming!
Climbable ladders, trees and ropes.
Vanity flare jumps and slow-mo awesomeness.

Make a Real Difference!

World changes are persistent, never resetting.
NPCs remember you, and your previous encounters.
Restore functionality and vitality to the world around you.
Build a reputation to unlock quests and rewards.

Chat with NPCs through a branching, dynamic dialogue tree.

Build alliances with enemies through dialogue and service.
Form coalitions to complete larger quests.
Discover secrets about the world, your origins and the path ahead.

Build your endurance, strength and skill with experience.

Gain experience from quest completion, combat and exploration.
Unlock new abilities and skills that allow you to advance.
Training montages!
Leave a Reply