Action platformer Anyaroth: The Queen's Tyranny coming to Switch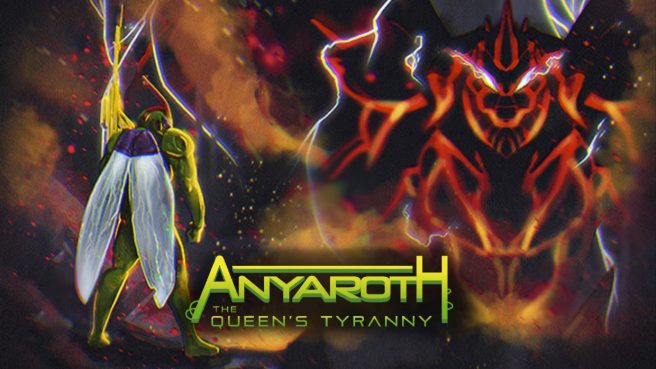 Original (2/24): Anyaroth: The Queen's Tyranny is heading to Switch, publisher Firenut Games and developer Yggdraseed Studios confirmed today. The title is due out in Q1 2023.
Anyaroth: The Queen's Tyranny, a pixel art platform adventure game, is set on the depths of Anyaroth. Players will fight with the rebellion to free the Anya civilization from the Regime's mind-control system and discover the secrets hidden deep in the planet.
More information can be found in the following overview:
Anyaroth, a planet entirely under the control of the Queen, is dying. From the once lush forests and historical cities of its surface to deep down to the planet's core, the Queen has spun a complex web of barracks, factories and mines to exploit all the planet's resources as well as its population. The Queen's Regime is spreading, and it must be stopped.

As a rebellion fighter, you must take on the challenge of bringing down the Regime and returning the planet to harmony. Utilising and combining an arsenal of weapons, special objects and abilities, you must explore the game's fighting system to dispatch your enemies in stylish ways. Use your links with the rebels to learn more about the mysterious world of Anyaroth, its history, and the Rebellion's cause. Between fights, pay attention to your surroundings as you may find artefacts containing key information or materials for crafting a long-lost weapon and unveiling the secrets this strange planet hides.

Key Features

Classic 2D action-platformer mechanics, with a modern twist, is brought to life with beautiful pixel art visuals.
A free-aim system makes for intense fights where looking for the perfect shooting angle could be a matter of life and death.
Unlock a variety of weapons, objects, and abilities to generate impressive moments during fights.
Explore the three layers of planet Anyaroth – Surface, Mantle and Core and battle through ruined cities and explosive spider nests, until you reach the Regime's capital city.
Find the special helmets scattered throughout the levels to unlock the secrets that the planet hides.
We have a trailer for the game below.
Anyaroth: The Queen's Tyranny will cost $14.99 on the Switch eShop. If you pre-order now, you can save 10 percent.
Source: Firenut Games PR
---
Update (3/9): The game will launch for Switch on March 30, 2023. It will normally cost $14.99, but if you pre-order now, it'll drop down to $13.49.
Here's the release date trailer:
Leave a Reply