Action roguelite StormEdge in the works for Switch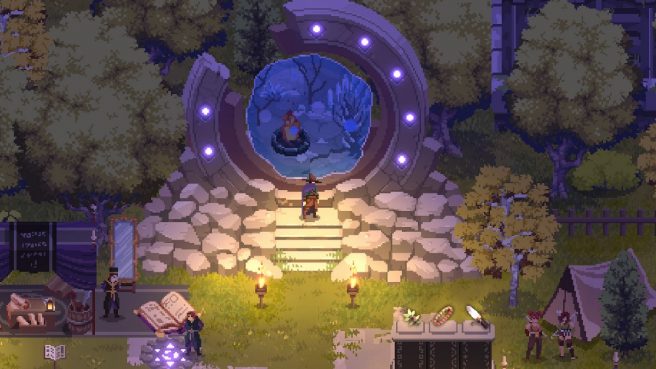 HyperTrain Digital and Shieldbreaking Games will release StormEdge on Switch, the two sides confirmed today. We should be seeing it in 2023.
StormEdge is an action roguelite that'll have players dodging enemy attacks, setting up traps, and customizing their hero. Additional information can be found in the following overview:
StormEdge is an Action-Roguelite where you have to balance your desire to use powerful skills with the risk of taking damage or putting yourself in a vulnerable position. Experiment and try new things!

You will take the role of one of the bravest and talented mages who is forming the StormEdge – guild which aim is to stop the elemental storms and save the world.
Running on the edge is the only way to win

Defeat your opponents by dodging their attacks and triggering lethal traps that would eliminate both you and your enemies! That's the way to gain more power for casting the most effective spells. If you fail – you will die. Success in taking the highest risks and you will get the highest reward for it. And don't forget – the battlefield is changing due to elemental storms so you need to be ready to change your tactics to survive.
Mighty heroes with their unique skills

You will not be alone in your dangerous adventure – different characters, each with their own background story and magical powers. Try them in the battles and choose the way to defeat you enemies!
Make your own way to defeat the powerful threat

Customize your hero and try new playstyles by visiting the nearby town, where you can find trainers and relic workshops with new weapons and amulets. Besides, during the game you will have the opportunity to power up your skills and abilities.

Key Features

High stakes rogue-lite gameplay with skills tied to performing risky moves
Unique cooldown-free combat system
Elemental Storms that are changing the fight conditions and raise the stakes
Beautiful pixel-art with catchy location design
Come see a trailer for StormEdge below.
Leave a Reply