Adventure game Beacon Pines heading to Switch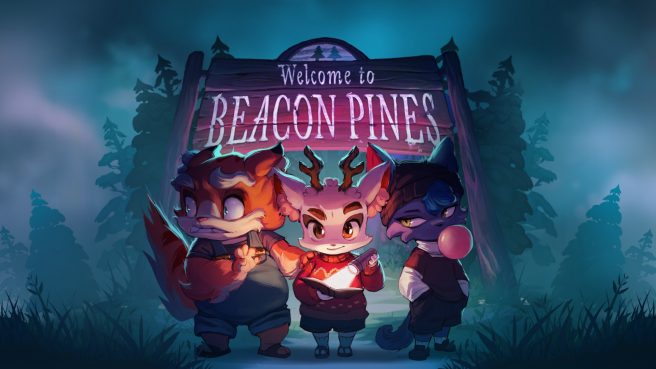 Hiding Spot has successfully funded Beacon Pines, its upcoming adventure game. The project has already reached its $30,000 funding goal on Kickstarter and the campaign still has about a month to go.
Here's an overview of Beacon Pines, along with a trailer:
Normal isn't what it used to be

Luka is just trying to grow up as the world falls down. Something's afoot in Beacon Pines and he and his friends are the only ones taking notice. Sneak out late, investigate creepy labs, throw some pigs, uncover the truth, and maybe survive the summer.

Key Features
– Explore an illustrated mountain town to collect word charms
– Use those words to alter the story
– Use those words to make friends
– Use those words to weave the fabric of fate itself
– Open the magical book at any time to go back and change your decisions

Wait, what?

Beacon Pines is a town within a book. You play as both the reader of the book and it's main character, Luka VanHorn. Explore the world to find charms with words inscribed on them. Then choose which words to play into blank spaces in the story.

What will Luka say to insult a bully? What's the weather like? What the hell is that thing lurking in the bushes? It's up to you!
Beacon Pines does not currently have a set release window. If you're interested in contributing to the game's development, visit the official Kickstarter page here.
Leave a Reply