Aftercharge now coming to Switch early next year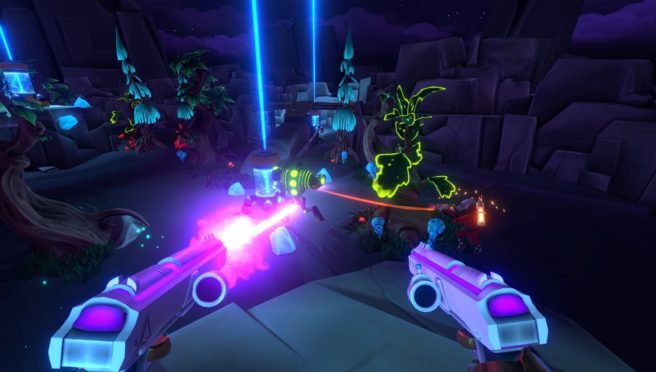 When we last heard about Aftercharge, the game was slated for the summer. That window has since gone by, but the 3v3 shooter still hasn't released.
Aftercharge is now slated for its initial launch in January, and the Switch version will follow "shortly thereafter". Cross-platform is still in the cards, meaning you'll be able to play against those on PC and Xbox One.
Here's a brief overview for Aftercharge, along with a new trailer:
In Aftercharge, players can choose to battle as one of ten unique class-based characters, suitable for multiple playstyles, from either the workonic robots or Deadly Aftercharge Corp. security enforcers. Five character classes are available per team, each with their own unique skills, strategic advantages (and disadvantages), and counter classes. Teams of three must either destroy or defend the coveted energy extractors scattered across the map — moving invisibly, creating distractions, or going into full "seek and destroy" mode by unloading on foes with hard-hitting weaponry. Aftercharge's quick competitive combat rounds keep players' blood pumping!
SourcE: Chainsawesome Games PR
Leave a Reply