Aka to Blue looks to be heading to Switch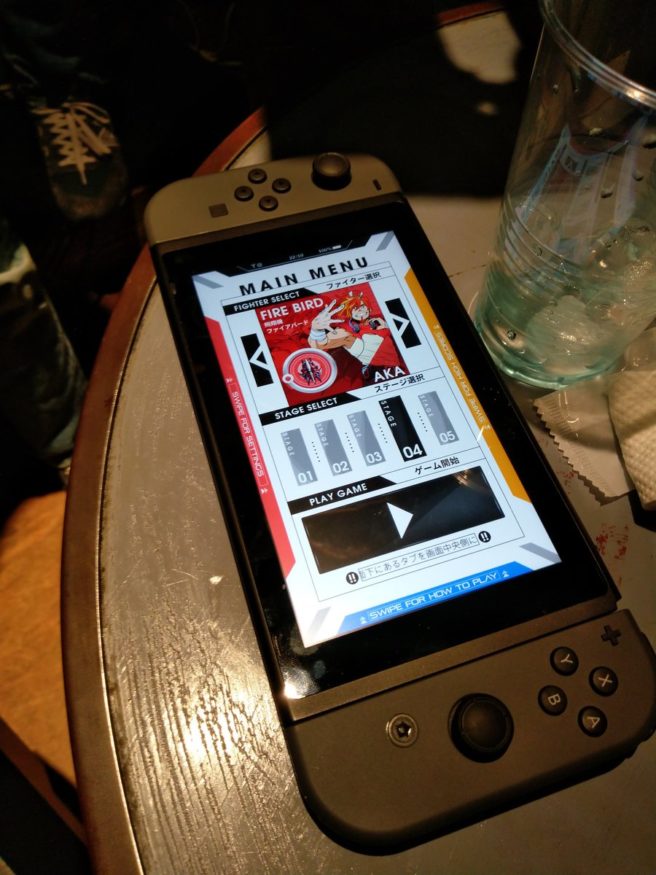 Aka to Blue, a bullet hell shoot-'em-up that was released on mobile just a few months ago, now appears to be bound for Switch. An image was posted today showing the game running on Nintendo's console.
It's worth keeping an eye on Aka to Blue due to the developer behind it. Hiroyuki Kimura, who previously worked at Cave, is the boss of Tanoshimasu. Kimura started out at Climax, where he contributed to the likes of Shining Force and Landstalker as well as other companies. At Cave, Kimura worked on Akai Katana Shin, DoDonPachi Maximum, and other bullet hell shooters. He's now the CEO of Tanoshimasu.
We have a bunch of additional information about Aka to Blue below, plus a trailer.
The first console-quality smartphone shooter! Glide with silky smooth controls through a sea of bullets! Slash through the bullet rain in this gripping vertical arcade-style bullet hell shooting game!

Slash through the bullet rain! Defend and assault with your bombs!

Cut through the enemy's bullet nets with Bombs at the flick of your finger.
Dodge your way through 5 gripping shooter stages!
More bullets means more points!
Cancel enemy attacks with your bomb to earn high scores, and recharge it rapidly
to blow away the next group of enemies.
Don't dodge, bomb! The key to survival is at the tip of your fingers!

Beginner-friendly features

Push through the enemy hordes with 3 lives per level, and a maximum of 3 regenerating auto-bombs!
Charge your Auto-Bomb to have it protect you if you get hit by enemy bullets.
Strategize your way through each stage while polishing your high score!

Simple controls, powerful attacks

Wind your way through the clouds of bullets with just one finger! Shoot down the incoming enemy squadrons! Enjoy arcade and console-level shooter gameplay in the palm of your hand! All you have to do to control your ship is swipe on the screen, or tap with two fingers to bombs away!

In-game voices enhance the action

A powerful cast of Japanese voice actors lends their talents to Aka & Blue, making each stage that much more exciting!

Head-banging guitar rock soundtrack

Rock out with your butt out to the hard-rocking sounds of game musician WASi303. Ikedaminorock, General Manager of the Mikado Arcade, also lends his sharp guitar talents to the soundtrack to add a frenetic and powerful shred to the bullet hell action.

A special message from Tanoshimasu

Have fun propelling yourself through these 5 challenging stages! Fight your way through to the ending!

Oh and have a nice flight!
Leave a Reply