Aliisha: The Oblivion of Twin Goddesses out on Switch this month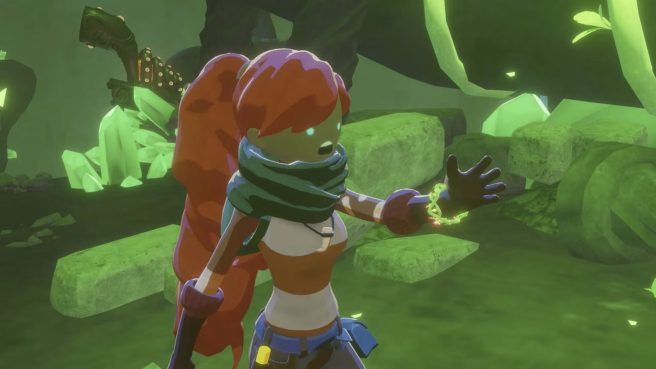 Aliisha: The Oblivion of Twin Goddesses, which was announced for Switch nearly a year ago, has secured a release date. The co-op experience will be ready to go on November 24, 2022.
The game was previously planned for this past spring, but was delayed to later in 2022 back in May. It also looks like the Loftstar Interactive Entertainment has taken over publishing duties from PQube.
Here's some information about the game in case you missed our previous coverage:
Aliisha is a beautiful, fantasy adventure featuring twin girls Lisha and Aisha. On stumbling across an ancient temple, they must cooperate to overcome its many challenges and unravel the mystery of their destiny.

Explore Aliisha's stunningly realised 3D world, either alone or with a friend, as you combine the unique abilities of the twin girls in order to advance.

Built specifically around the Nintendo Switch's unique hardware features, Aliisha is an emotional journey into the unknown with distinctive and surprising gameplay.

Lisha, the more rational and sensible of the twins, uses her AI robot 'AMBU' to fly through the temple, scanning objects of interest and accessing areas that Aisha cannot in the hunt for clues and useful items.

Aisha on the other hand is more adventurous and brave. Unable to feel pain, she is able to better explore the temple on foot, meet its increasingly dangerous challenges and interact on a more physical level.

Experiment by swapping characters while playing alone – or bring a friend along for the adventure and tackle the temple together!
Leave a Reply